Emergency Products
Emergency Phone Dialer
Emergency Dispatch Service

Emergency Applications
Fire Warning and Alert
Health Warning / Alert
Crime Warning Alerts
Chemical / Biological
Earthquakes and Earthquake Warnings

Community Information
Community Broadcast Services



<! ****************** Main Text of Webpage ***********************************>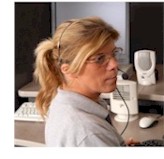 911Broadcast is the emergency notification service division of Database Systems Corp. DSC provides products and services in the call center industry that encompasses a wide range of topics and technical information. We have provided this web directory which contains technical documentation and information relating to emergency notification and disaster recovery operations and procedures.

We hope that you find this library informative and useful in researching topics relating to our website and our company.

To the extent that this information is available, we have given the proper attribution to the authors of quotes contained in each of the topics that we've presented here. This library is presented strictly as a free service to our visitors and Database Systems Corp. derives no benefit or renumeration for this service. DSC further exercises no editorial control over the quotes and statements provided by these authors and it is left to the reader to verify the accuracy and relavency of each article.


---
911Broadcast Technical Library Categories
---
User Reference Guides
911Broadcast.com is the emergency notification service division of Database Systems Corp. DSC provides products and services for the call center industry. Included in this section of our tech library are our online user reference guides. Since the Company's inception in 1978, DSC has specialized in the development of software productivity tools, call center applications, computer telephony integration software, and PC based phone systems. These products have been developed to run on a wide variety of computer systems and have been tested and operational on LINUX servers and systems.

The following documents are a few of the online user guides and online manuals associated with these products.




911 Emergency Broadcast Documentation
Emergency Notification Articles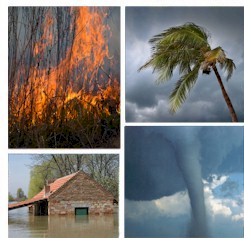 Should an emergency arise in your community, our emergency broadcast phone service can deliver large volumes of phone messages quickly using thousands of digital and analog phone lines simultaneously. In the event of a blizzard, wild fire or devastating flood, your community can be notified quickly given specific instructions if an evacuation is required using our emergency broadcasting service. If a dangerous chemical spill occurs in your community, you can target specific areas to call. If a severe snow storm hits your area, your community can be notified of school closings or event cancellations.

The following are articles relating to the emergency notification and emergency alert broadcasting services and systems that are in use today. Also, included in our library are technical documents relating to our 911Broadcast products and services.


Emergency Terms and Information

Community Emergency Applications

Government And Regulations

Emergency Alert Technology

Emergency Notification Best Practices

Emergency Weather Related Information
More....

<! ****************************END of Text************************************>