Emergency Products
Community Alert System
Emergency Communications System
Emergency Dispatch Service
Emergency Contact Service
Emergency Warning System

Disaster Information
Forest Fire Warning
Fire Warning and Alert
Health Warning / Alert
Crime Warning Alerts
Tornados and Tornado Warning Alert
Floods and Flood Warning System
Chemical / Biological
Earthquakes and Earthquake Warnings
Weather Alert Systems


<! ****************** Main Text of Webpage ***********************************>


Emergency Alert System and Service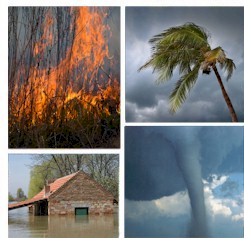 Since 1978, Database Systems Corp. (DSC) has been a leading provider of computer technology systems. DSC provides computer telephony integration products and services for communities that require emergency notification solutions.

Using advanced technology from DSC, thousands of phone messages can be delivered to households warning of potential catastrophies including severe weather and man-made disasters.

Recorded emergency messages can broadcast to residents with travel warnings, advising them where to seek shelter, or providing other safety instructions. Emergency alert messages can be delivered to specific neighborhoods or communities in the event of a wildfire or natural disaster. Calls can be directed to operators that are standing by to handle individual events.

For emergency responders and community assistance, emergency alerts can also be broadcast seeking volunteers or to contact emergency personnel.

Contact DSC for a FREE analysis and quote and to learn more about our emergency alert service and systems.


---
Customer Profile - American Red Cross

"Each year, the American Red Cross responds immediately to more than 70,000 disasters, including house or apartment fires (the majority of disaster responses), hurricanes, floods, earthquakes, tornadoes, hazardous materials spills, transportation accidents, explosions, and other natural and man-made disasters." - www.redcross.org

The American Red Cross chose Database Systems Corp. to provide an emergency alert system for internal emergency notification. The Red Cross uses this system for internal phone notification to alert its key employees and emergency response personnel during a disaster. Using our inbound IVR included with this emergency broadcast system, Red Cross personnel can record messages over the phone and transmit these messages to selected groups.
---
Types of Emergency Alert Services
Broadcast Emergency Alert Messages - This is a basic call where the phone system dials from a list and plays one standard message either to an individual or to an answering machine. No agent or volunteer is required to talk with the contacted household member who in turn simply listens to the message. This technique could be useful when you wish to simply provide a brief but clear message and contact as many households as possible with this message such as a tornado warning.



Emergency Alert Message and Keypad Responses - This method expands the prior call technique by playing a message that gives the contacted individual options from which to select. Using touchphone responses such as "Press 1 for...", the choices could include obtaining additional information, leaving a voice message, or simply terminating the call. A different message can be left on an answering machine or the answering machine could be ignored completely. Although more complex than the prior call types, this form of message dialing does not require that an individual from the community be available to handle this call.


Emergency Alert Message with Call Transfer - This is similar to the prior call technique but with the option to transfer the call to a third party phone number. Again, using touchphone responses the contacted individual can request that the call be transferred to another person or organization. The phone system dials another number and when contact is made with the third party or different phone system, the call is transferred. This is effective when you need to get some form of feedback from the called individual.



---

Emergency Alert Systems
Database Systems Corp. now offers an affordable and expandable community alert phone dialer and voice broadcasting (VB) analog phone system. This 4 line auto dialing system includes our voice message and broadcast Wizard software or comes optionally with our comprehensive software development toolkit. You can program your own system or we can provide you with a custom message broadcast application. These applications can be easily ported to our digital T1 phone system (PACER) when your call volume requires a larger system.

This entry level system can be easily expanded by adding agent lines and software to support a small emergency response center including inbound call handling and normal outbound dialing. DSC provides voice broadcast software including our VB wizard development tool for creating custom phone applications. This wizard guides you through each step when defining your VB applications. Simple phone applications can be developed quickly. Just record your phone prompts and fill in the blanks.
---
Multi-Use Phone System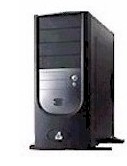 The PACER and WIZARD emergency phone system is far more than an autodialer. It can accept inbound calls 24 hours a day, with interactive voice response (IVR) capability to route calls throughout an organization. Inbound IVR programs can be customized, allowing callers to obtain community information by navigating simple, touchphone response menus. Non emergency calling campaigns can likewise be developed for community activities and events.

If a community blood bank is short of a particular blood type, and a volunteer donor base is maintained with information regarding each donor's type, the PACER could call just those individuals with the required type. Plus the PACER and WIZARD systems have additional features such as call and message recording.
Emergency Alert Call Reports
A key feature of our emergency alert service and system is the ability to generate real time reports and graphs.

This important measuring system helps you observe and control the performance of your phone system with clear and meaningful displays.

Graphs and charts of operational statistics let you measure the effectiveness of each dialing campaign. The information contained in each of these reports can be downloaded into a spreadsheet format for individually customized reporting.

A sample of the reporting capability of our emergency alert system can be seen by clicking on the graphic to your right.



Product Information
Contact DSC to learn more about our emergency alert systems using our voice broadcasting service.

<! ****************************END of Text************************************>