<! ****************** Main Text of Webpage ***********************************>

Community Alert System and Phone Dialer
Using our community alert phone services, we can broadcast warning messages to thousands of households warning of potential catastrophic disasters including floods, fires and severe weather warnings.

Pre-recorded public warning system messages can be played giving households travel warnings, advising them where to seek shelter, or providing other safety instructions. We can send a broadcast warning to specific neighborhoods or communities in the event of a wildfire or severe weather warnings.

Calls can be directed to emergency response operators that are standing by to handle special individual emergencies.

Communities can be notified of other situations such as power or utility outages.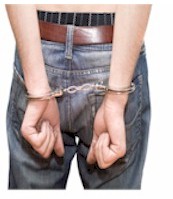 Communities have used this technology to warn residents when a crime is in progress in their community. An "Amber Alert" is an example of a the use of this technology. The immediate reporting of an abduction of an individual provides a community with information about the suspect and the victim.

Travel and activity restrictions can likewise be broadcast using this service.

Remote communities have used this technology to warn residents when the forest service planned a controlled burn, preventing a rash of 911 and emergency calls by concerned citizens.

Other applications include warning residents when there is a toxic chemical spill or other dangerous environmental disaster.

Public warning messages sent to households in this fashion can be simple warnings with specific or general instructions. If the community needs feedback from the call, an interactive voice response menu can be programmed into the message allowing the person to either acknowledge the call or to contact someone. Emergency messages can vary based upon proximity to the event, with different degrees of broadcast warning and instructions.
Register Online For Emergency Alert Services
DSC now provides an online signup for both non-profit and business organizations wishing to use our emergency voice broadcasting outsourcing services. Signup is easy and free! Our competitive rates are affordable, even for the smallest calling campaign.

Use this form to obtain a quotation and pricing information with no obligation until you are ready to start calling and provide us with your payment information.

Both emergency and non-emergency voice broadcasting services can be provided by DSC.

To register online, click on the the online registration image or button on the right.

Contact DSC to learn more about our community alert systems and services.


---
Types of Community Alert Calls
Simple Community Alert Message - This is a basic call where the phone system dials from a list and plays one standard message either to an individual or to an answering machine. No agent or volunteer is required to talk with the contacted household member who in turn simply listens to the message. This technique could be useful when you wish to simply provide a brief but clear message and contact as many households as possible with this message such as a tornado warning.



Public Warning Message and Touchphone Responses - This method expands the prior call technique by playing a community alert message that gives the contacted individual options from which to select. Using touchphone responses such as "Press 1 for...", the choices could include obtaining additional information, leaving a voice message, or simply terminating the call. A different message can be left on an answering machine or the answering machine could be ignored completely. Although more complex than the prior call types, this form of message dialing does not require that an individual from the community be available to handle this call.


Community Warning Message and Call Transfer - This is similar to the prior call technique but with the option to transfer the call to a third party phone number. Again, using touchphone responses the contacted individual can request that the call be transferred to another person or organization. The phone system dials another number and when contact is made with the third party or different phone system, the call is transferred. This is effective when you need to get some form of feedback from the called individual.



Database Systems can provide any type of emergency and community warning calling program required by your community and can even blend several different types based upon the nature of your emergency alert system and your desired contact method.


---
Public Warning System Reports
A key feature of our community alert system is the ability to generate real time reports and graphs. This important measuring system helps you observe and control the performance of your phone system with clear and meaningful displays.

Graphs and charts of operational statistics let you measure the effectiveness of each emergency phone campaign. The information contained in each of these reports can be downloaded into a spreadsheet format for individually customized reporting.

To view a sample of the reporting capability of our community alert system, click on the graphic to your right.



Public Warning System Applications
These are just a few applications for community alert call systems:
Call for volunteers and workers
Notify targeted community of health hazard
Broadcast severe weather warnings i.e. tornado warning
Issue Travel Warnings
Warn community of natural disaster
Blast alert calls for major accidents
Request blood donations
Hurricane warning and instructions
Seek community donations for food, clothing, and shelter
Advance notification of utility outages
Forest fire alerts and fire alarms
Flood and high water warnings
Civil unrest or disturbances
Product Information
Contact DSC to learn more about our community alert systems and public warning systems.

<! ****************************END of Text************************************>