Emergency Products
Emergency Dispatch Service
Emergency Contact Service
Emergency Warning System
Emergency Phone Dialer
Emergency Communications System

Other Applications
Blizzards / Snow Storms
Floods and Flood Warning System
Forest Fire Warning
Fire Warning and Alert
Health Warning / Alert
Crime Warning Alerts
Tornados and Tornado Warning Alert
Hurricanes and Hurricane Warning Alert
Chemical / Biological
Earthquakes and Earthquake Warnings
Weather Alert Systems


<! ****************** Main Text of Webpage ***********************************>


Emergency XML Messaging Software and Dialer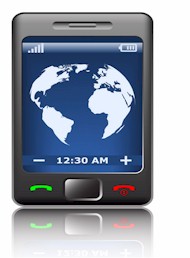 Automatically send emergency phone messages from your computer system using our XML push software. Let our phone system automatically access information from your computer systems and web servers using our XML Pull and web information retrieval logic. Emergency alerts can be automatically broadcast to systems administrators or to an entire department based upon an external event such as a power failure or system failure. Other applications may be weather alerts that are triggered automatically from your own computer systems or websites.

Using standard XML protocol, develop applications that transmit emergency messages to our phone systems to perform the required phone messaging tasks. This could include simply sending a single message to one phone number, several phone numbers, or to an entire list of numbers. The emergency contact message can be sent in the form of a wav file or a text file that is automatically converted using our text to speech software. Several voice wav files can be designated in the XML push message, giving you maximum flexibility.

Contact DSC for a FREE analysis and to learn more about our automatic phone messaging systems and services.
Emergency XML Messaging and How It Works
Emergency XML messages can be easily sent from your existing computer applications. Database Systems Corp. supports several "canned" XML message formats, but can develop new formats that fit your requirements.




Emergency Phone Dialers
DSC now offers an affordable and expandable emergency phone dialer and voice broadcasting (VB) analog phone system. This 4 line auto dialing system includes our voice message and broadcast Wizard software or comes optionally with our comprehensive software development toolkit. You can program your own system or we can provide you with a custom message broadcasting application. These applications can be easily ported to our digital T1 phone system (PACER) when your call volume requires a larger system.

This entry level system can be easily expanded by adding agent lines and software to support a small response center including inbound emergency call handling and normal outbound dialing. DSC provides voice broadcast software including our VB wizard development tool for creating custom phone applications. This wizard guides you through each step when defining your VB applications. Informational phone applications can be developed quickly. Simply record your phone prompts and fill in the blanks.
The Benefits of XML Message Broadcasting
By utilizing our XML Push phone messaging system, your organization can improve productivity by:
Automating emergency notification services
Generating additional revenue with existing service center
Processing simple notification and reminder calls
Extending hours of operation (24 by 7)
Automating routine tasks thereby freeing agents to
concentrate on more complex service requests
Speeding response times to callers
Expanding call capacity faster and at a lower cost
Providing multi-lingual message support
Reducing the cost of service center operations
Such benefits can show an immediate return on investment and make any call center more profitable.

XML Push Applications
These are just a few applications for XML Push phone messaging:
Automatic Message Service
Technical Assistance Alert
Marketing Promotion Alert
Student/Instructor Reminders
Wake Up Service
Appointment Reminders
Power Outage Notification
System Failure Alert
Severe Weather Warnings
Stock Alerts
Relay Web data via XML Pull
Disaster Alerts and Warnings
Group Meeting Notifications
Special Event Notification
Wedding/Funeral Announcements
And much more.....
Emergency XML Features
Client/Server Architecture
XML Standard Messages
Multiple messages in XML message
Customized XML message processing
Multiple phone number messaging
Play Message and Prompt
Call Outside Line and Transfer
Connect Caller to Outside party
Record Automatic Message and Store
User Navigation and Selection
Voice Mail
Route Caller to Support Rep.
Database Access and Update
Text To Speech (TTS)
Mix Messages and Text
Response Logging and Reports
Emergency XML Messaging Product Information
Contact DSC to learn more about our emergency xml message capability.

<! ****************************END of Text************************************>