Our Products
Community Alert Systems
Community Warning System
Emergency Dialers
Emergency Warning System
Emergency Dispatch Service
Emergency Communications System

Emergency Applications
Forest Fire Warning
Fire Warning and Alert
Health Warning / Alert
Crime Warning Alerts
Tornados and Tornado Warning Alert
Hurricanes and Hurricane Warning Alert
Blizzards / Snow Storms
Floods and Flood Warning System
Chemical / Biological
Earthquakes and Earthquake Warnings

<! ****************** Main Text of Webpage ***********************************>


Earthquakes - Emergency Response Dialers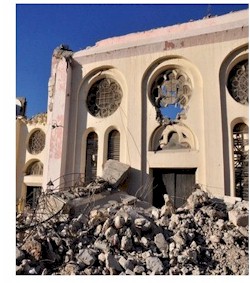 Should a catastrophic earthquake strike in your area, our phone service could help notify your community quickly with emergency instructions. With our emergency notification phone service, emergency warning messages can be broadcast to thousands of households in your community. Emergency notification messages can be simultaneously delivered in just minutes using our network of phone systems and services.

Pre-recorded emergency warning messages can be played giving households information regarding the earthquake location and whether a community evacuation is planned or necessary. Emergency broadcast warnings can be delivered to specific neighborhoods or communities in the event of an earthquake and provide priority delivery of these messages to those nearest the earthquake epicenter. Multiple messages can be delivered to different members of the community based upon proximity to the disaster.

Calls can be directed to operators that are standing by to handle special individual emergencies. Emergency dispatch messages can also be broadcast seeking volunteers or special assistance from emergency personnel.

Other applications include warning residents in a geographic area when the danger associated with the results or aftershock of an earthquake is at a high level. Travel and activity restrictions can likewise be broadcast using this service.

Earthquake alert messages sent to households in this fashion can be simple warnings with specific or general instructions. If the community needs feedback from the call, an interactive response can be programmed into the message allowing the person to either acknowledge the call or to contact someone. Messages can vary based upon proximity to the event, with different degrees of broadcast warning and instructions.

To learn more about our earthquakes warning and emergency response / disaster recovery phone service, please visit our Emergency Broadcast System web page.

Contact DSC Today for a FREE analysis and quote and to learn more about our earthquake alert and emergency notification services and systems.
Earthquake Alert and Warning Applications
The following are just a few of the applications for this emergency phone warning system:
Contact Community Administrators
Warn Remote Communities
Provide Emergency Evacuation Instructions
Notify Hospitals For Additional Staffing
Provide Specific Response Directions To Households
Contact Neighborhoods or Specific Communities
Dispatch Medical and Health Advisors
Contact Emergency Response Teams
Warn Potentially Affected Communities
Notify Community of Road Closures
Request Volunteers In Specific Threatened Area
Broadcast Event Cancellation Notices
Calls For Donations and Relief Assistance
Notify Community of Power or Utility Outages
How To Use This Service?
This emergency broadcast service is easy to use and administer. Calls can be initiated from our website or can be activated by phone. If you purchase our system, activation can be initiated using our easy-to-use wizard program.
Touch Phone Activation

Our emergency notification service can be initiated by calling our emergency 800 number and by simply entering your account ID and password by touch phone. This feature is possible because of our emergency IVR capability. Once validated, you can record your message and select from any number of lists of phone numbers (such as EMS crews). That's it! We immediately start calling the individuals on the selected list playing the recorded message.

Web Activation

We also provide the same type of activation using our website. Here you also have the ability to maintain your lists as well as create new ones using our mapping systems. When an emergency arises, you simply record your emergency message offline or use our toll free phone service to record your message. Next identify your call recipients using a simple list manager or a graphical map display and send us your phone numbers via the internet. We do the rest. Visit our Web User's Guide to see how this service can be managed and initiated.



Computer Message Activation

Our emergency notification network also supports computer and web connectivity using XML technology. Thus, emergency communication can be initiated from your website or computer by automatically sending our emergency phone system a message containing a list of one or more phone numbers and a message to be sent to these individuals. The message can be text (which is automatically converted to voice) or a voice file. For further information, visit our Emergency XML messaging web page.
Touch Phone Responses

Unlike some systems that are limited by the number of lines available to perform this emergency dialing, our service is provided to you using a network of phone lines that can deliver your emergency messages much faster. Our earthquake alert and emergency notification system delivers messages to individuals or answering machines and can even allow the call recipient to make touchphone selections. This may be important if your response center requires a positive acknowledgement from the call recipient such as your EMS crew or emergency response team.



Answering Machine Detection
Another advanced feature of our emergency notification phone system is its ability to not only detect answering machines, but to leave a separate pre-recorded message on this machine. Unlike most message delivery systems, we can detect the end of the answering machines greeting prompt and start playing your message immediately after this prompt.

Traditional emergency phone dialers cannot detect the difference between an individual and an answering machine. Most emergency dialers that can detect the difference simply ignore these answering machines. At best these phone systems schedule the answering machine number to be redialed later. Our emergency dialer gives you the option to select any one of these response methods.
Purchased System Versus Contracted Service?
This is a question that communities should carefully consider. A purchased system gives you more control, but requires sufficient phone lines, equipment and on site technical knowledge to keep your system operational. The larger your community, the greater capital expense is required to broadcast your emergency messages in a timely fashion. If your message broadcasting system is used for more than just emergencies, it is easier to justify a purchase over contracted service. After all, emergency phone broadcasting is something you hope you never need to use.

Contracting your earthquake warning and emergency broadcasting service requires less up front capital and can provide a faster emergency broadcast response if your provider has the resources available. Other than a monthly subscription fee, you only pay for the emergency broadcast as it occurs. System redundancy is available as well as centralized and experienced technical assistance.

Database Systems Corp. offers you both options. We provide comprehensive emergency dialing services as well as Emergency Phone Dialers!
Earthquake Alerts and Emergency Dialer Information
Call Database Systems Corp. to learn more about our earthquake alert and emergency notification services.

<! ****************************END of Text************************************>