Products
Emergency Dialer
Emergency Communications
Emergency Dispatch Service
Phone Contact Service

Emergency Applications
Fire Warning and Alert
Health Warning / Alert
Crime Warning Alerts
Chemical / Biological
Earthquakes and Earthquake Warnings

Emergency Communications


<! ****************** Main Text of Webpage ***********************************>


Emergency Notification Systems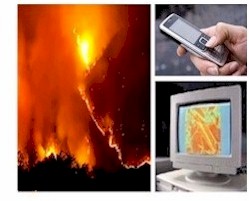 This section of our technical library presents information and documentation relating to Emergency Notification Systems and Disaster Recovery Applications. If a dangerous chemical spill occurs in your community, you can target specific areas to call. Should an emergency arise in your community, our emergency broadcast phone service can deliver large volumes of phone messages quickly using thousands of digital and analog phone lines simultaneously. If a severe snow storm hits your area, your community can be notified of school closings or event cancellations. In the event of a blizzard, wild fire or devastating flood, your community can be notified quickly given specific instructions if an evacuation is required using our emergency broadcasting service.



Web Managed Calling Campaigns
The following document describes the operation of the 911 Broadcast Network Phone System adminstration module that is accessible over the internet. The Network Phone System is composed of one or more PACER phone systems linked together to form a user transparent dialer for broadcasting large volumes of messages to phone numbers. The Network Phone System administrator can manage calling campaigns over the internet using our web based control program. New calling campaigns can be developed using this web program. This manual describes the web pages required to operate the voice broadcasting system including user login and actually initiating the emergency voice broadcasting.
Table Of Contents
The Web Based Network Phone System User Guide is divided into the following sections:
---
EAS Emergency Alert System and Phone Dialer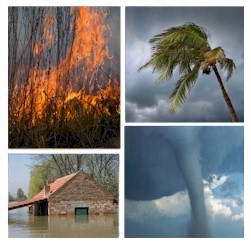 With our emergency alert phone system, you can broadcast warning messages to thousands of households warning of potential catastrophic disasters including severe weather warnings. Pre-recorded warning messages can be played giving households travel warnings, advising them where to seek shelter, or providing other safety instructions. You can send a broadcast warning to specific neighborhoods or communities in the event of a wildfire or severe weather warnings. Calls can be directed to operators that are standing by to handle special individual emergencies. Messages can also be broadcast seeking volunteers or special assistance from emergency personnel.

Communities can be notified of other situations such as power or utility outages. Remote communities have used this technology to warn residents when the forest service planned a controlled burn, preventing a rash of 911 and emergency calls by concerned citizens. Other applications include warning residents when there is a toxic chemical spill or other dangerous environmental disaster.

Emergency alert messages sent to households in this fashion can be simple warnings with specific or general instructions. If the community needs feedback from the call, an interactive voice response menu can be programmed into the message allowing the person to either acknowledge the call or to contact someone. Emergency messages can vary based upon proximity to the event, with different degrees of broadcast warning and instructions.

To view how other organizations are using this phone application, please visit our Phone Warning Applications web page. An example of an emergency alert message that you can play to your community can be heard by clicking on this Emergency Alert Message button.

Contact DSC for a FREE analysis and quote and to learn more about our emergency alert service and systems.

<! ****************************END of Text************************************>