<! ****************** Main Text of Webpage ***********************************>



911 Control > Upload Phone Lists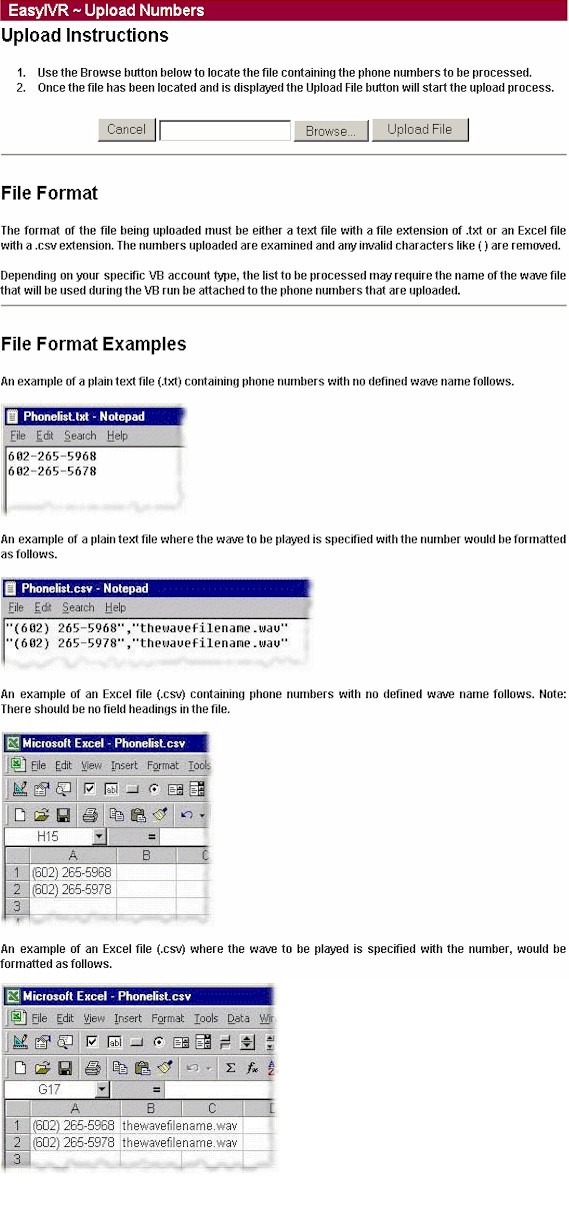 Upload Phone Numbers
The administrator for this campaign can upload a list of phone numbers into the selected campaign using this screen. The phone number list MUST be one of several formats. It may either be a text file with an extension of .txt or an Excel file with a .csv extension. The numbers uploaded are examined and any invalid characters like () are removed.

Depending on your specific emergency voice broadcast account type, the list to be processed may require the name of the wave file that will be used during the VB run be attached to the phone numbers that are uploaded.

The following adminstrative functions can be performed from this screen:
Cancel - This cancels the request and returns the user to the 911 Control Menu.
Browse - This is a standard "Browse" button that lets the administrator search through the local system for a valid phone number list file. This file must be in the format identified above.
Upload - Once the Phone List file has been properly entered in the field, this button uploads the list of numbers into the Emergency Notification campaign.


<! ****************************END of Text************************************>