Products
Emergency Management System
Emergency Communications
Mass Communications System
Emergency Dispatch Service
Emergency Contact Service
Emergency Warning System

Emergency Applications
Fire Warning and Alert
Medical Alert Service
Crime Warning Alerts
Chemical / Biological
Earthquakes and Earthquake Warnings

Emergency Information
Emergency Alerts
School Alerts


<! ****************** Main Text of Webpage ***********************************>


Emergency Notification Systems and Services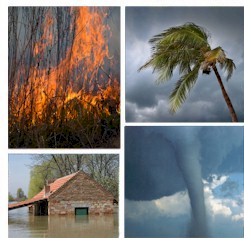 This section of our technical library presents articles written about Emergency Alert Systems and Disaster Recovery definitions, terms and related information.

The 911Broadcast emergency notification and alert service can deliver a large number of phone calls using a network of phone systems employing digital phone lines simultaneously. Should a disaster such as a snow storm, wild fire or flood hit your area, 911Broadcast systems can alert your community quickly providing specific instructions if an evacuation is required.

This service is available using our emergency broadcasting systems. If a dangerous chemical spill occurs in your community, you can target specific areas to call. If a severe snow storm hits your area, your community can be notified of school closings or event cancellations.

The following article relates to emergency notification systems, specifically Fast and Effective Emergency Alerts - Jefferson County.



<! ************ Start Of Article *************>
Fast and Effective Emergency Alerts - Jefferson County
www.govtech.net

Jefferson County, Colo., encompasses 774 square miles of grassland, foothills and mountains west of Denver. With more than 527,000 residents, the county faces the same public safety issues that challenge any population center - crime, residential and commercial fires, and industrial accidents. Because of its geography, Jefferson County also faces special challenges, including brush fires that plague the region during dry summers.
Reaching People At Risk
"I have pictures of my deputies driving through flames, trying to get to houses in remote areas," said Barb Farland, communications manager at the Jefferson County Sheriff's Department. During past emergencies like the Buffalo Creek and High Meadows fires of 2000, the county evacuated residents in harm's way by sending officers house to house. "These emergency personnel were putting themselves at risk," she said. "And the time they spent knocking on doors was time they might have spent on other work to protect residents."

Clearly, the telephone offered a better solution. "If we could call these people and notify them, it would be a lot easier, a lot safer and a benefit all the way around," Farland said.

Some communities have purchased telephone databases and implemented automated calling systems to alert the public. But this approach, only partially meets the challenges. White Pages databases do not include unpublished or unlisted numbers, so when disaster strikes, these automated notifications miss many residents. Older outbound calling systems also are slow. To run these systems, government agencies must buy new equipment, install it in their offices and have trained personal available.

"Talking to agencies that have these other systems, we heard that the maintenance was too much to take on," Farland said.
1,100 Calls - 30 Seconds
Jefferson County implemented an advanced emergency notification solution, the Qwest Emergency Preparedness Network (EPN). Using the county's EPN database, EPN can dial the telephone subscribers in the area, regardless of whether the number is available to the public. The system automatically delivers recorded alerts to those phones within a specified geography, placing as many 1,100 simultaneous calls in 30 seconds. As a hosted system, it does not require the agency to install new hardware.

Authorized operators at any municipal or county public safety agency can simply launch notifications via telephone or the Internet. The operator dials a toll-free number and speaks into the phone to record the emergency message, which is assigned an identification number. The operator then calls the EPN Emergency Call Response Center (ECRC), provides the message number and defines the area to receive the alert. For example, the operator might identify an intersection as well as a radius around it.

The operator also can define the area on a digital map. "We have the program loaded on our computers," Farland explained. "You go into it and draw your polygon where you want it to go. You record your message the same way, put your message number in on-screen and then launch it into the area where you've drawn the polygon." An operator also can draw multiple polygons, perhaps telling people in one area to evacuate now and telling those in a second area to wait for further instructions.

EPN delivers the message to people who pick up their phones and to answering machines. If no one answers or the line is busy, the system retries, Farland said. Communities that implement EPN determine the number of retries and the time between attempts; Jefferson County's system waits 150 seconds.

"As calls go out, the operator can view a progress report on the EPN Web site, providing figures on calls made and messages delivered," said Jim Reid, group product manager for public safety solutions at Qwest. "Within 24 hours, they get a telephone-number-by-telephone-number report, showing what happened - when it was attempted, the duration and the result of the call."

Jefferson County implemented the system on July 2, 2001. Just two days later, a local country club suffered a chlorine spill. Though the Sheriff's Department operator had not yet been trained on the system, she was able to launch an alert with ease. She called the EPN ECRC for help, "and they walked her through the whole thing," Farland said.
Increased Safety, "Awesome" Emergency Performance
When an emergency occurs, Jefferson County's public safety officials alert people quickly, effectively and safely. "If you save one life, it's worth it," Farland said. "I don't want somebody walking through a chlorine cloud. I don't want somebody staying in their home until the fire's lapping at their back door, so we then have to send in a multitude of people to rescue them."

"The other benefit," she continued, "is that we don't have 4,000 people calling to tell us where the fire is - or asking if they're supposed to evacuate. They've already gotten that information. They aren't calling 911 and jamming the lines."

Besides fires and chemical spills, Jefferson County has used EPN to notify people about a lost child (who was found, thanks to the alert), a homicide suspect in the area and bears that were wandering residential neighborhoods. Farland said the system has successfully delivered its warnings to 74 percent of targeted phone numbers.

Because not everyone is home to receive the messages, Farland considers this level of success "awesome."

The emergency system also makes it easy to contact groups of emergency responders. For example, the Sheriff's Department uses EPN to store phone numbers for its incident management team. When an incident occurs, "we record a message and send it to that call list, and just those people will be notified," Farland said. "It's like a paging system, but it goes to their phones."

Most of the Colorado counties surrounding Jefferson also are covered by EPN, allowing safety officials to collaborate on alerts about emergencies that cross county lines. In fact, Farland said, "Colorado is 70 percent covered with this system. We'd like to see it at 100 percent, so there's no one in the state who can't be notified." <! ************ End Of Article ***************>

---
Crime Alerts - Emergency Notification For Crime Warnings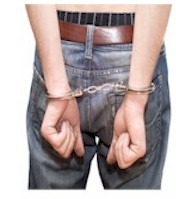 If a crime should threaten your community, our telephone warning system can notify your neighborhoods immediately. With our emergency notification phone service, you can broadcast warning messages to thousands of households in your community warning of a criminal activity that requires resident notification.

Messages can be simultaneously delivered in just minutes using our network of phone systems and services. Pre-recorded warning messages can be played giving households information regarding a criminal alert and whether residents need to remain at home or evacuate a particular neighborhood. You can send a broadcast warning to specific neighborhoods or communities in the event of this type of criminal activity and provide priority delivery of these messages to those nearest crime scene. Multiple messages can be delivered to different members of the community based upon proximity to the area of the crime. Calls can be directed to operators that are standing by to handle special individual emergencies. Messages can also be broadcast seeking volunteers or special assistance from emergency personnel.

Remote communities have used this technology to warn residents when a criminal is operating in their community. A more immediate use is when there has been an abduction of an individual, notifying the immediate neighborhood to be on the lookout for the criminal and the victim. Other applications include warning residents when the danger of a crime is higher based on criminal intelligence. Travel and activity restrictions can likewise be broadcast using this service.

Messages warning of criminal activity sent to households in this fashion can be simple warnings with specific or general instructions. If the community needs feedback from the call, an interactive response can be programmed into the message allowing the person to either acknowledge the call or to contact someone. Messages can vary based upon proximity to the event, with different degrees of broadcast warning and instructions.

To learn more about our notification and emergency response and disaster recovery phone service, please visit our Emergency Broadcast System web page.

Contact DSC Today for a FREE analysis and quote and to learn more about our forest fire alert and emergency notification services.


---


<! ****************************END of Text************************************>