Products
Emergency Management System
Emergency Communication System

Emergency Applications
Fire Warning and Alert
Health Warning / Alert
Crime Warning Alerts
Chemical / Biological
Earthquakes and Earthquake Warnings

TDD Telecommunications
Telecommunications Device For Deaf
School Alerts



Emergency Response Systems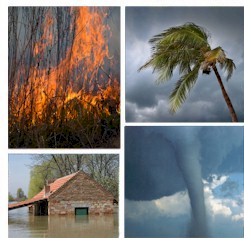 This section of our technical library presents articles written about Emergency Alert Systems and Disaster Recovery definitions, terms and related emergency technology information.

The 911Broadcast emergency notification and alert service can deliver a large number of phone calls using a network of phone systems employing digital phone lines simultaneously. Should a disaster such as a snow storm, wild fire or flood hit your area, 911Broadcast systems can alert your community quickly providing specific instructions if an evacuation is required.

This service is available using our emergency broadcasting systems. If a dangerous chemical spill occurs in your community, you can target specific areas to call. If a severe snow storm hits your area, your community can be notified of school closings or event cancellations.

Our emergency alert service broadcasts pre-recorded voice messages for normal phones as well as Hearing Impaired TDD / TTY Phone devices. For additional information on our technology, visit our TDD and TTY web page.


---

<! *************************** Start Of Article *****************************>
What is TTY and TDD?
Teletypewriter (TTY) or Telecommunications Device for the Deaf (TDD) Operations
Jeryl Lynn Brown, Instructor/Coordinator Specialized Sheriffs' Center
What is TTY and TDD?
TTY is short for teletypewriter. Teletypewriters were used by the military initially and by Western Union. Teletypewriters were developed when technology units were converted through the addition of an "acoustic coupler" invented by Robert Weitbrecht.
TDD is short for Telecommunications Device for the Deaf.
As of January 26, 1992, all public entities were required by the ADA (Americans with Disabilities Act) to provide people who have severe speech or hearing disabilities equal access to emergency services. This means direct access to 9-1-1 using TTY/TDD's and computer modems. Telecommunicators must be able to effectively handle calls from the speech and hard of hearing community. This involves dispatching these calls for assistance using the appropriate resources in a rational and timely manner. One of the most critical skills that you as a telecommunicator must possess is recognition of a TTY/TDD call.

An entity may provide a separate seven-digit line for use exclusively by non-voice calls in addition to providing direct access for these calls on the 9-1-1 line. If 9-1-1 is not available, an entity can provide emergency service through a seven-digit number. It may provide two separate lines, one for voice calls and one for non-voice calls. If this is done, the entity must ensure that the services provided on the non-voice line are as effective in terms of time response and availability in hours as the voice line. Also this non-voice number must be publicized effectively as the voice number and displayed as prominently.

Different communications centers have a variety of technical arrangements for TTY/TDD communications. Some TTY/TDD systems are "built in" and interfaced with the standard console communications equipment. Other centers use a "stand alone" device that requires the telecommunicator to manually place the telephone handset onto the TTY/TDD device.

The TTY/TDD allows the users to communicate by text messages that each party alternately sends via a keyboard.
General TTY/TDD Operations
Follow the procedures your agency has set for operating its TTY/TDD equipment. Aside from this, the following guidelines may be followed.

There are four ways in which a TTY/TDD call may be received. They are as follows:
Electronic tone. The caller may alert you that you are receiving a TTY/TDD call by pressing the space bar on their machine. This electronic tone identifies the TTY/TDD call.
In most cases, a TTY/TDD call will be a silent call. All silent calls should be treated as potential TTY/TDD calls.
Synthesized voice. May serve as an alert to the call taker that the call is coming from a TTY/TDD.
A relay announcement may come in, which serves to notify the call taker that the call is from a TTY/TDD or computer modem.
There are also Telecommunication Relay Services (TRS). This service allows a TTY/TDD user and a traditional telephone user to communicate through the telephone network via a communication assistant who serves as a conduit to relay information between the parties. Members of the hard of hearing and deaf communities are discouraged from using this service in the case of an emergency, due to the delay that may be caused in relaying the information.
Using your TTY/TDD
Check that the power source is on by looking at the signal light:

Light blinking means the line is busy.
Light flashing means with each flash that the phone is ringing.
Light is steady means there is a dial tone.

Place the handset into the acoustic couplers.
Type or trigger your agency's announcement phrase, such as, A9-1-1, how may I help you?
Wait for a response, followed by GA.
Continue one-at-a-time exchange
When you are ready to complete the call:
Type: GASK or GA to SK.
Allow the caller to decide whether to continue conversation (you would receive their message followed by GA) or close (their message followed by SK).
When you see SK on the screen, you have the option of continuing or disconnecting. If you have nothing further, type SK or a salutation and SK and disconnect.
Turn off power. This is crucial with built-in TTY/TDD units; they will hold the line open, and busy, as long as the power remains on.
Placing an Outgoing TTY/TDD Call
Assuming you are following up on a disconnection, follow your center protocol for responding to hang-up calls.
Check the power, connections and coupler seal of the TTY/TDD. Remember that connecting may take longer than with voice calls.
Check to see if voice, TTY/TDD or silence answers the line. If you hear TTY/TDD tones, or silence, connect to TTY/TDD.
Identify yourself and the purpose of your call and type "GA."
Process the call and disconnect.
Common Issues
Members of our speech and hard of hearing communities usually do not converse frequently with persons outside of their communities. As a result, several problems can occur when communicating with this special population.
There may be a reluctance to call for emergency service. This prevents some people for calling for help in a timely manner and can increase the urgency of the response.
They may have difficulty understanding your instructions.
They may not be very familiar with their TTY/TDD machine and this can lead to slow communications and to an increased distress level of the caller.
Interactive dialogue is not possible. You cannot interrupt the caller when they are transmitting. This can be a problem if they are transmitting lengthy and unnecessary messages.
If the caller is deaf, they may not know that help has arrived. It is important to try to maintain phone contact with the caller on EMS and police calls (if they feel safe doing so). This contact helps provide continual updates as the emergency services are en route. The caller should be told to leave the house on fire calls.
The emergency responders may not be able to communicate with the caller, once they arrive. You may be asked to interpret.
A hard of hearing person's language is not based on English syntax word order because English is their second language. As a result, their sentences will not be grammatically correct. Do not let this confuse you or lead you to believe that you are dealing with an individual that is illiterate.
Avoid using English idioms such as "stay on the line", "hold" or "passed out." Hard of hearing and speech-impaired people may not be familiar with slang and expressions and may take you literally or get confused.
Tips
Ask clarifying questions, one at a time.
Use vocabulary that is easy to understand.
Keep sentence structure simple. For many TTY/TDD users English may be a second language.
Avoid using English idioms. An example is "stand by"; instead say PLS HD or PLS HLD (please hold).
Process the call just as calls are processed for hearing callers. Try to use phrases like "stay calm" and inform the caller that "help is on the way" as soon as possible. Continue to periodically reassure the caller.
Note: TTY/TDD's are portable and calls can come from payphones and cellular phones. There are an estimated 27 million Americans that have a hearing or speech impairment. These conditions affect all age groups from newly born to teenagers, adults and the elderly. <! ************ End Of Article ***************>


---
Activating Your Emergency Broadcasts
DSC systems allow you to initiate an emergency broadcast using several methods. Because emergencies can arise at any hour of the day or night, we have provided these multiple techniques so that you are not required to staff a center 24 by 7.
Emergency Control Center - DSC provides an Emergency Control Center PC interface to our phone systems that manages one emergency phone dialer or an entire network of dialers. Our emergency control program runs either on your local dialer or on the network where your dialer resides. This program lets you download phone lists and emergency phone messages and initiate the emergeny broadcast. This program likewise lets you configure your network or emergency dialers and produces reports on the performance of your system or network.


Web Based Control Center - Our web based emergency notification system lets you access a web page for managing and activating emergency broadcasts. After entering a secure user id and password, you can download phone lists and recorded emergency messages. Using a menu selection, you can select any phone list/message combination to be broadcast online and initiate the emergency alert.

Phone Activated Emergency Dialing - If you are not able to access the internet and use our web based emergency dialing interface, we allow you to initiate an emergency phone campaign using a simple touchphone into our phone system. After properly validating your account id and password, the phone system lets you select a pre-recorded messsage (or record one while you are on the phone). It then prompts you to identify the list of phone numbers to be called (previously maintained under your account). Finally this phone program will let you listen to the message to be sent and inform you of the size of the list of numbers to be called as a final check. If everything is ok, then pressing a touchphone key activates the calling program.


Computer Activated Dialing - Our emergency notification network also supports computer and web connectivity using XML technology. Thus, emergency communication can be initiated from your website or computer by automatically sending our emergency phone system a message containing a list of one or more phone numbers and a message to be sent to these individuals. The message can be text (which is automatically converted to voice) or a voice file. For further information, visit our Emergency XML messaging web page.
---


<! ****************************END of Text************************************>