Emergency Products
Emergency Management System
Emergency Dispatch Service
Emergency Contact Service
Emergency Warning System

Emergency Applications
Fire Warning and Alert
Medical Alert Service
Crime Warning Alerts
Chemical / Biological
Earthquakes and Earthquake Warnings

Emergency Information
Winter Storms
Severe Weather Warning Definitions
School Alerts



Disaster Alert Systems and Services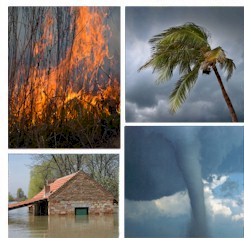 This section of our technical library presents articles written about Emergency Alert Systems and Disaster Recovery definitions, terms and related information.

The 911Broadcast emergency notification and alert service can deliver a large number of phone calls using a network of phone systems employing digital phone lines simultaneously. Should a disaster such as a snow storm, wild fire or flood hit your area, 911Broadcast systems can alert your community quickly providing specific instructions if an evacuation is required.

This service is available using our emergency broadcasting systems. If a dangerous chemical spill occurs in your community, you can target specific areas to call. If a severe snow storm hits your area, your community can be notified of school closings or event cancellations.

Contact DSC Today for a FREE analysis and quote and to learn more about our emergency notification systems and services.



<! *************************** Start Of Article *****************************>
Earthquake Alert System
The following is an extract from an article By Paul Wiseman, USA TODAY, www.usatoday.com entitled "Alert system measures vibration, sea level" that describes earthquake sensing technology.

The article describes the technology and inner workings of this system:

"How the Pacific warning system works:
Earthquake-monitoring stations around the globe feed information about underground vibrations in the USA and across the Pacific Basin to tsunami warning centers in Hawaii and Alaska. The warning centers are run by the National Oceanic and Atmospheric Administration. (Related story: Politics enters plan for warning system)


If an earthquake ranges in magnitude from 6.5 to 7.5, the warning centers issue a bulletin reporting there is a small chance of a tsunami. If the magnitude is from 7.6 to 7.8, the center will issue stronger warnings to coastlines within 620 miles of the quake. In the past century, just 20 of the 250 earthquakes measuring 7.6 to 7.8 have triggered tsunamis, says Delores Clark, spokeswoman for the Pacific tsunami warning center in Honolulu. If the magnitude exceeds 7.9, the warning centers could issue a stronger warning telling vulnerable areas to get ready to evacuate the coastline, or a watch telling them to start evacuating. The Hawaii center issues about one warning a year, but they are almost always canceled before an evacuation is ordered. "There is a high false-alarm rate," Clark says.


Changes in sea level are monitored by about 100 tide gauges across the Pacific that are operated by the USA and other countries. The gauges — tubes attached to oil rigs, lighthouses, piers and other sea-borne structures — fill up as water rises. The information is relayed to the warning centers by radio transmitters. But the gauges can't measure a tsunami.


For better information, the USA operates six Deep Ocean Assessment and Reporting of Tsunamis (DART) buoys in the Pacific. The DART systems have two parts: A sensor, moored 13,000 to 19,000 feet deep on the ocean floor, monitors water pressure and can detect and measure tsunamis; a surface buoy relays the information to a satellite. But the buoys are vulnerable to damage in rough seas; two of the six are malfunctioning. The Bush administration plans to add 32 DART buoys as part of a $37.5 million expansion of the U.S. tsunami warning system.
<! ************ End Of Article ***************>


---
Earthquakes - Emergency Dialers For Earthquake Alerts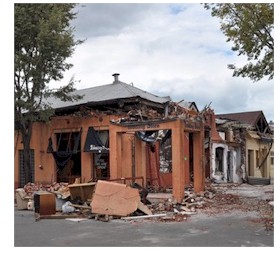 Should an earthquake strike in your area, our phone service could help notify your community quickly with emergency instructions. With our emergency notification phone service, emergency warning messages can be broadcast to thousands of households in your community. Messages can be simultaneously delivered in just minutes using our network of phone systems and services.

Pre-recorded warning messages can be played giving households information regarding the earthquake location and whether a community evacuation is planned or necessary. You can send a broadcast warning to specific neighborhoods or communities in the event of an earthquake and provide priority delivery of these messages to those nearest the earthquake epicenter. Multiple messages can be delivered to different members of the community based upon proximity to the disaster. Calls can be directed to operators that are standing by to handle special individual emergencies. Messages can also be broadcast seeking volunteers or special assistance from emergency personnel.

Other applications include warning residents in a geographic area when the danger associated with the results or aftershock of an earthquake is at a high level. Travel and activity restrictions can likewise be broadcast using this service.

Earthquake alert messages sent to households in this fashion can be simple warnings with specific or general instructions. If the community needs feedback from the call, an interactive response can be programmed into the message allowing the person to either acknowledge the call or to contact someone. Messages can vary based upon proximity to the event, with different degrees of broadcast warning and instructions.


<! ****************************END of Text************************************>