Products
Emergency Management System
Emergency Communications
Mass Communications System
Emergency Dispatch Service
Emergency Contact Service
Emergency Warning System

Emergency Applications
Fire Warning and Alert
Medical Alert Service
Crime Warning Alerts
Chemical / Biological
Earthquakes and Earthquake Warnings

Emergency Information
Crisis Alerts
Evacuation Notification
Chemical Spill Alert
Emergency Broadcast Service
Disaster Planning Service
School Alerts


<! ****************** Main Text of Webpage ***********************************>


Emergency Notification Systems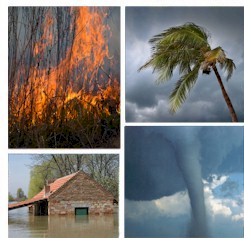 This section of our technical library presents articles written about Emergency Alert Systems and Disaster Recovery definitions, terms and related information.

The 911Broadcast emergency notification and alert service can deliver a large number of phone calls using a network of phone systems employing digital phone lines simultaneously. Should a disaster such as a snow storm, wild fire or flood hit your area, 911Broadcast systems can alert your community quickly providing specific instructions if an evacuation is required.

This service is available using our emergency broadcasting systems. If a dangerous chemical spill occurs in your community, you can target specific areas to call. If a severe snow storm hits your area, your community can be notified of school closings or event cancellations.



<! ************ Start Of Article *************>
Crisis Alerts
---


The following is an extract from the article entitled "Crisis Alert in Critical State" by Randy Dotinga.

"On Sept. 11, 2001, the Emergency Alert System in New York City -- the same one that annoys listeners and viewers with test alerts -- didn't go off. Nor did the same system warn Southern California residents in time to escape a deadly wildfire last year.

Not that everyone would have heard the messages in the first place. Even if the president were to declare a national emergency and take over the nation's airwaves for an announcement, cumbersome alert systems and the glut of unmanned radio stations would make it hard to get the word out. Never mind if the warning came in the middle of the night when most Americans aren't paying attention to TV or radio.

In short, many experts conclude, the Emergency Alert System is a mess. And as federal officials begin to launch efforts to expand emergency alerts to cell phones and the internet, critics say they need to spend time and money to preserve the creaky existing system and, perhaps more importantly, put someone in charge nationally.

"Unfortunately, I think it will take a major catastrophe where hundreds of thousands of people are killed for people to understand what (we) have been saying," said Jim Gabbert, who oversees California's Emergency Alert System and serves on a national advisory committee that's been sounding the alarm about alerts for two years.

Despite decades of technological advances in the world of broadcasting, the Emergency Alert System works pretty much the same way it did three decades ago: A government official triggers the alert system, and radio and TV stations -- along with cable companies -- try to get an emergency message on the air.

The protocol is hardly advanced. In many states, the systems rely entirely on designated first-tier radio stations, which broadcast live 24 hours, to interrupt their programs to air digital warning tones with audio messages embedded inside. (That's why on-air tests of the EAS sound like the screams of a computer modem. "It's basically an over-the-air fax machine," said Jeff Williams, program director at two radio stations in Santa Barbara, California.)

Small, so-called second-tier stations, set up with special monitoring devices, hear the tones and broadcast them to even smaller third-tier stations. Along the way, the stations are supposed to pull out the messages and air them.

Not surprisingly, this primitive approach drives some officials bananas...."


---

To view the entire article, please contact Randy Dotinga, rdotinga@aol.com.


---


<! ****************************END of Text************************************>