Emergency Products
Community Alert System
Emergency Management System
Emergency Dispatch Service
Emergency Contact Service
Emergency Warning System

Emergency Applications
Fire Warning and Alert
Medical Alert Service
Crime Warning Alerts
Chemical / Biological
Earthquakes and Earthquake Warnings

Emergency Information
All Hazards Warning System
School Alerts



Disaster Alert Systems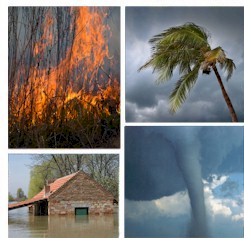 This section of our technical library presents articles written about Emergency Alert Systems and Disaster Recovery definitions, terms and related information.

The 911Broadcast emergency notification and alert service can deliver a large number of phone calls using a network of phone systems employing digital phone lines simultaneously. Should a disaster such as a snow storm, wild fire or flood hit your area, 911Broadcast systems can alert your community quickly providing specific instructions if an evacuation is required.

This service is available using our emergency broadcasting systems. If a dangerous chemical spill occurs in your community, you can target specific areas to call. If a severe snow storm hits your area, your community can be notified of school closings or event cancellations.



<! *************************** Start Of Article *****************************>
Developing a State of Oregon - All Hazards Warning System
Galen Howard, Principal Planner, Lane Council of Governments
Background
Across Oregon and across the Country agencies responsible for public safety are developing plans which address how citizens are to be alerted to an imminent manmade or natural threat. Systems are being acquired that can quickly call lists of public safety personnel, apprise them of the situation and provide response instructions. Agencies in need of alerting and information distribution systems include public health, emergency management, police, fire, emergency medical, public utility, port authority, airports, civil and national defense agencies, forest service, FAA, FBI, CIA, Amy Corps of Engineers and others.

The events of September 11th highlighted weaknesses in the readiness and effectiveness of our public safety communication and response systems. The experience requires the public safety community to act and develop improvements to meet future threats.

There exists proven communication system technology that can target thousands of telephone users a minute of a pending disaster or provide directions to first responders and public safety personnel on predetermined call lists. These high capacity, map based systems have only been available for the last few years and rely on telephone utility data bases developed for the location identification feature of Enhanced 9-1-1. Updated daily, the Enhanced 9-1-1 data base includes unlisted/unpublished telephone numbers. An automated message system can provide specific instructions to shelter inplace, listen for reports on TV/radio, or to evacuate with specific directions. Alerting systems also reduce the need of having to send public safety personnel into harms way to alert residents of a pending disaster and frees them for other duties related to the emergency. Telephone based systems have proven to be reliable and effective in areas where they have been used. Currently, Lane County and Deschutes County have a notification system which utilizes the Enhanced 9-1-1 data base and several others have systems which use a locally maintained data base.

In the event of an emergency/disaster, an authorized public safety official will designate the area to be alerted and initiate an appropriate message. Areas can be pre-designated such as flood plains, hazardous material storage sites and tsunami inundation areas, or identified on-the- fly such as in the case of a terrorist attack or urban fire-storm. A computer will call telephone numbers in the area and deliver a pre-recorded or real-time incident-specific message. Message repeat functions, call back when no answer, alternative language and other specialized features are available. Depending on length of message, the most effecient system can deliver thousands of messages per minute.
The Proposal
Oregon is in the unique position to be the first state in the nation to implement a state-wide emergency communication and notification system. Having state-wide Enhanced 9-1-1 provides the map data base required and the Governor's Security Council, the interagency coordination necessary to develop an All Hazards Emergency Warning and Notification System. By identifying common needs and comb ining resources, a state-wide system could be operational in less than six months. A state purchased alerting system funded by Federal Homeland Security and other Federal resources would be available for use by federal, state and local agencies depending on the scale of the threat and area of impact.
A beginning list of synergistic efforts would include:
Oregon's Domestic Preparedness Planning Efforts - Coordinated by the Governor's Security Council which provides direction to the Domestic Preparedness Working Group (DPWG) and Domestic Preparedness Policy Group (DPPG). Oregon Emergency Management, Oregon State Police and the Oregon Health Services have identified shortfalls in the domestic preparedness plans and procedures for Oregon.

Oregon Department of Health Services - Has received $14.1 million in Federal resources to help Oregon prepare for a potential bio-terrorism attack. Identified is $6.1 million to be dedicated to assist counties in their preparedness efforts to improve public health communication capabilities and enhance capacity at the state public health laboratory. A telephone alerting system will have the ability to quickly alert specific call lists of health providers and first responders to a reported outbreak of smallpox or other infectious disease, release of anthrax or other non-contagious disease through the mail or other means, contaminated drinking water or air shed. Ability to provide citizens in affected geographic areas with appropriate response information.

Tsunami Warning Systems - Tsunami warning in Oregon is being evaluated by a Joint Interim Uniform Tsunami Response Planning Task Force established by the Oregon Legislature with a goal of identifying what is needed and developing recommendations. A recent workshops sponsored by Oregon Emergency Management and the Oregon Department of Geology and Mineral Industries also addressed needs and made several recommendations. There is no present source of funds for tsunami warning systems. The limited federal tsunami program dollars are being used to develop tsunami inundation maps, tsunami evacuation maps, and education. If the National Tsunami Hazard Mitigation Program budget increases from $2.3 to 7.8 million as proposed, Oregon can start looking at assisting the coast with warning systems. Recognizing there is currently no dedicated funding for a tsunami warning system, a coordinated All Hazards Warning System would be able to take advantage of the work accomplished and develop preplanned tsunami inundation alert areas for the entire Oregon coast and estuaries. Umatilla Army Nerve Gas Storage Depot. -. A telephone based alerting system with preplanned event notification areas would provide redundancy to existing systems that have experienced difficulties.

Forest Fire/Urban Fire Storm Warning System - Oregon Department of Forestry, U.S. Forest Services and the Bureau of Land Management have a need to alert home owners and communities in the path of forest fires. Thousands of homeowners in the recent Colorado fires were alerted to evacuate via telephone based alerting system. It proved a very useful tool during this federally declared disaster area.

Terrorism Capability Enhancement Alerting System under Homeland Security - The five county area of Clackamas, Clark, Columbia, , Multnomah, Washington with Metro, Port of Portland, cities, American Red Cross and fire Districts have jointly submitted a Anti-Terrorism Preparedness Proposal for Federal Homeland Security funding. The number one element is an "Alert and Notification for Terrorism Capability Enhancement" of $400,000 start-up and $250,000 recurring cost.

Imminent Threats of Dam Failure – Most of the population of Oregon resides in the Willamette Valley with major flood control and power generating dams lying above the valley and the Willamette River flowing due north through the population centers. In addition to major flooding and earthquake risks, there is now a real concern about the vulnerability of the dams to a terrorist attack. The Army Corps of Engineers has responsibility for most of the major dams.
Estimated System Costs
Having the data base required for the Enhanced 9-1-1 system and Wireless Phase II implementation provides Oregon with the mapping system that can take advantage of the latest telephone alerting technology. It is estimated by using the leverage of the entire state Oregon could obtain very favorable pricing. VERY Preliminary, do not quote following ….. Currently Lane County, with approximately 10 % of the states population, has a contract for $48,000 a year recurring costs plus a per use fee. Extrapolated for the entire state and recognizing volume discount, it is estimated a state-wide system would have a recurring contract cost of less than $400,000 a year plus an estimated additional $200,000 for state administration, equipment and local maintenance costs. The total estimated $600,000 a year costs work out to be less than 18 cents a year per person to provide this service to Oregon's 3.5 million citizens and visitors. <! ************ End Of Article ***************>


---
---




Emergency Phone Dialers




DSC now offers an affordable and expandable emergency phone dialer and voice broadcasting (VB) analog phone system. This 4 line auto dialing system includes our voice message and broadcast Wizard software or comes optionally with our comprehensive software development toolkit. You can program your own system or we can provide you with a custom message broadcasting application. These applications can be easily ported to our digital T1 phone system (PACER) when your call volume requires a larger system.

This entry level system can be easily expanded by adding agent lines and software to support a small response center including inbound emergency call handling and normal outbound dialing. DSC provides voice broadcast software including our VB wizard development tool for creating custom phone applications. This wizard guides you through each step when defining your VB applications. Informational phone applications can be developed quickly. Simply record your phone prompts and fill in the blanks.







<! ****************************END of Text************************************>