Emergency Products
Emergency Management System
Emergency Dispatch Service
Emergency Contact Service
Emergency Warning System

Emergency Applications
Fire Warning and Alert
Medical Alert Service
Crime Warning Alerts
Chemical / Biological
Earthquakes and Earthquake Warnings

Emergency Information
Hurricane Safety Tips
School Alerts



Emergency Broadcast Alerts and Warning Systems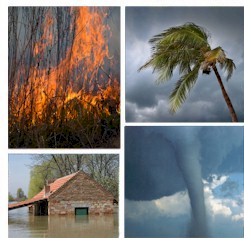 Our technical library presents information and documentation relating to Emergency Notification Systems and Disaster Recovery Applications.

When an emergency arises in your community, our 911 broadcast service can deliver large volumes of calls quickly using thousands of phone lines simultaneously. Should a snow storm, wild fire or flood hit your area, we can alert your community quickly providing specific instructions if an evacuation is required. This service is available using our emergency broadcasting systems. If a dangerous chemical spill occurs in your community, you can target specific areas to call. If a severe snow storm hits your area, your community can be notified of school closings or event cancellations.



<! ************************** Start Of Article ***************************** !>
New England Hurricane Safety Tips
U.S. Dept. of Commerce, Federal Emergency Management Agency and the American Red Cross

Hurricanes can develop in the Atlantic as early as June and form into November. Peak Hurricane season for New England exists from mid-August through mid–September. A true hurricane is an intense tropical weather system. Hurricane winds can reach higher than 75 miles per hour. Informed, prepared residents can take defensive action that will keep them safer from injury and prevent major property damage.

Notification of impending bad weather will be passed by the National Weather Service and ordinarily relayed by local TV news and The Weather Channel. For earliest notification of bad weather, residents should purchase a weather alert radio which can be activated by the National Weather Service. These radios are inexpensive and available at stores such as Radio Shack. The radio will turn on when the warning is passed and keep you informed of the storm's progress.
Before Hurricane Season
If you are on or near a coastline, learn safe routes inland.


Learn location of local shelters (we use the Ledyard High School).


Check flashlights, battery powered radios, and emergency equipment.


Check supplies of non-perishable food and bottled water.


Store materials such as plywood needed to secure your home.


Clear rain gutters and downspouts.


Keep trees and shrubbery trimmed.


Check your insurance policy (get flood insurance if you might need it - normally it takes 30 days to get flood insurance in effect).
During the Storm (in a WATCH area)
Listen to radio or TV frequently for official bulletins of the storm's progress.


Keep family vehicles fueled and serviced.


Inspect/secure mobile home tie-downs.


Prepare to cover all windows/door openings with shutters or other shielding.


Check batteries, stock up on canned food, first aid supplies, drinking water, medications.


Prepare to bring lawn furniture, garbage cans, garden tools, loose lightweight objects inside.


Keep extra supply of cash on hand.
Plan to evacuate if you...
Live in a mobile home. They are unsafe in high winds, even when well fastened down.


Live on a coastline, offshore island, near a river or flood plain.


Live in a high-rise. Hurricane winds are stronger in high elevations.
When in a WARNING area
Monitor radio, TV closely for official bulletins.


Complete preparation activities such as putting up storm shutters, shoring loose objects, etc.


Follow instructions issued by local officials. LEAVE IMMEDIATELY IF TOLD TO DO SO.


If evacuating, leave early (in daylight if possible). Stay with friends or relatives, at a low rise motel/hotel, or at a pre-designated shelter outside a flood zone.


Leave mobile homes in any case.


Notify neighbors and a family member outside of the warning area of your plans.


Put food and water out for a pet if you must evacuate (animals are not permitted at the shelter in the Ledyard High School).
If staying at home
Only stay if you have not been ordered to leave. In structures, examine the building and plan in advance what you will do if winds become strong. Strong winds can produce deadly missiles and structural failures.


Turn the refrigerator to maximum cold and open only when necessary.


Turn off utilities if so directed by local officials.


Turn off propane tanks.


Unplug small appliances.


Fill bathtub and large containers with water for sanitary purposes.
If winds become strong
Stay away from windows and doors even if they are covered. Take refuge in a small interior room, closet, or hallway.


Close all interior doors. Secure and brace external doors.


In a two story house, go to an interior first floor room, such as a bathroom or closet.


Lie on the floor under a table or other sturdy object.
BE ALERT FOR THE CALM "EYE" OF THE STORM. AFTER THE EYE PASSES, THE WINDS WILL CHANGE DIRECTION AND QUICKLY RETURN TO HURRICANE FORCE.
After the storm
Keep listening to the radio or TV.


Wait until an area is declared safe before entering.


Roads may be closed for your protection. When coming upon barricades turn around and go another way.


Avoid weakened bridges and washed out roads. Do not drive in flooded areas.


Stay on firm ground. Moving water only 6 inches deep can sweep you off your feet. Standing water may be electrically charged due to downed power lines.


Check gas, water and electrical lines and appliances for damage.


Do not drink or prepare food with tap water until certain it is not contaminated.


Avoid using candles and other open flames indoors. Use a flashlight to inspect for damage.


Use the telephone to report life-threatening emergencies only.


Be especially cautious if using a chainsaw to cut fallen trees. Power lines can be hidden and tangeled in the tree.
This hurricane preparedness information was taken from guides prepared by the U.S. Dept. of Commerce, Federal Emergency Management Agency and the American Red Cross. For additional information contact the Ledyard Office of Emergency Management and Civil Preparedness at 464-8417. <! *********** End Of Article *************** !>


---
Emergency Alerts and Emergency Phone Systems and Networks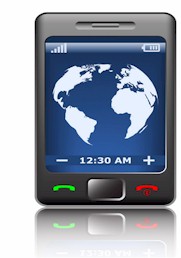 DSC provides the most comprehensive emergency phone solutions and emergency services for the emergency broadcast system marketplace today. Whether you need to purchase your own emergency phone dialer or utilize our emergency dialing service, you can rely on us to deliver your alert messages.

When an emergency arises in your community, our emergency phone systems and service can contact your residents quickly and efficiently. Should a disaster such as a forest fire or chemical spill threaten your residents, we can provide emergency alerts and evacuation instructions immediately.

Plus our emergency auto dialers can connect calls to members of your emergency response team who are working at home or in remote locations.

Contact DSC for a FREE analysis and quote and to learn more about our emergency autodialers and services.

<! ****************************END of Text************************************>