Products
Emergency Management System
Emergency Communications
Mass Communications System
Emergency Dispatch Service
Emergency Contact Service
Emergency Warning System

Emergency Applications
Fire Warning and Alert
Medical Alert Service
Crime Warning Alerts
Chemical / Biological
Earthquakes and Earthquake Warnings

Emergency Information
Emergency Phone Tree Messaging
Emergency alert System
Disaster Preparedness
School Alerts
Emergency Communications
Emergency Phone Dialer


<! ****************** Main Text of Webpage ***********************************>


Emergency Notification Systems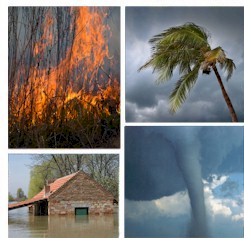 This section of our technical library presents information and documentation relating to Emergency Notification Systems and Disaster Recovery Applications.

Our emergency broadcast and alert service can deliver a large number of phone calls using thousands of digital phone lines simultaneously. Should a snow storm, wild fire or flood hit your area, we can alert your community quickly providing specific instructions if an evacuation is required. This service is available using our emergency broadcasting systems. If a dangerous chemical spill occurs in your community, you can target specific areas to call. If a severe snow storm hits your area, your community can be notified of school closings or event cancellations.

The following article relates to emergency 911 broadcasting systems, specifically 911 history.



<! ************ Start Of Article *************>
The Origins Of 911
---

The following information comes from the article "History Of 911" from the website www.911dispatch.com. Please visit this site for more 911 related information.

"When was 911 "invented?" The simple answer is: over 35 years ago. However, the development of the three-digit number in the United States is slightly more complex than a single date. Here is a summary of how it was implemented for the first time in the United States, and events leading up to that historic event.

By the way, this collection of material was prompted by Reba Fitzgerald, who contacted me after the death of her husband in June 2001: it was Robert Fitzgerald and his colleagues who implemented the first 911 system in Haleyville (Ala.) in 1968. Ms. Fitzgerald spent the last year of her life working to set the record straight, and then no doubt satisfied she had accomplished some measure of success, died in August 2002.

There is no debate on where the first 911 call was placed. However, there is considerable unverifiable information about who was involved and how 911 was developed. We have investigated the genesis of the first 911 system, and present here the first accurate, documented history of 911, including key dates, whether we've confirmed the event with documentation from the time (not from later recollections), and the details of the event. editor@DispatchMonthly.com if you have confirming documentation for events without a check mark, or if you have corrections/updates--check below for the missing information we need verified. We hope this account will finally give credit to those whose imagination and spirit helped create the invaluable resource of 911."


Date

Conf?

Details

Friday,
March 10, 1876

OK, this may be pushing history a bit too far, but.....Alexander Graham Bell made the first telephone call for help during testing of his gear. Bell reportedly dropped some battery acid on his clothes and said those famous words, "Mr. Watson, come here. I want you!" His assistant, Thomas A. Watson, heard the words over the set-up they were testing and came to his aid.

Thursday,
July 8, 1937

Britain implements its 999 emergency telephone system serving police, fire and EMS after phone calls were delayed reporting 5-fatality fire on Wimpole Street. The first 999 call was placed at 4:20 a.m. when the wife of John Stanley Beard (33 Elsworthy Rd., Hampstead, London) dialed 999 to report a burglar outside her home. The burglary, 24 yeard-old Thomas Duffys, was apprehended.

1957

The National Association of Fire Chiefs reportedly suggests a single number for reporting fires.

Sept. 1958

New Zealand debuts their 111 emergency number.
June 21, 1959
According to the Winnipeg (Man.) Police Department Web site, North America's first 999 system was introduced in that city, and the operation's first supervisor was Helen Aizita Woollard. There were initially eight Emergency Telephone Operators, of which Lucienne Galinas was one of the original hires. Canada converted its three-digit emergency number to 911 in 1972. Check this CBC video about the center. updated
1961
Australia introduces its 000 emergency number in metropolitan areas of the country.

February., 1967

President Lyndon Johnson's Commission on Law Enforcement and Administration of Justice issues its report, recommending that police departments have a single number to call, and that eventually that single number should be used nationwide. (see Alan Burton's account). The report stated, "The Commission recommends: Wherever practical, a single police telephone number should be established, at least within a metropolitan area and eventually over the entire United States, comparable to the telephone company's long-distance information number." The recommendation was based on input from the Commission's Task Force on Science and Technology [see June 3, 1967 entry]
May 23, 1967
Indiana Rep. Ed Roush attends House sub-committee hearings on the Comprehensive Fire Research and Safety Act of 1967. When firefigher Leonard Kershner, representing the International Association of Firefighters, is asked why the U.S. suffered so many fire deaths compared to other countries, he mentioned response time as one consideration. According to Roush, he immediately suggested a single, nationwide telephone number for reporting fires.
June 3, 1967
The Commission's Task Force on Science and Technology publicly releases its final report upon which the full Commission's recommendation was based.

Nov. 1967

Based on talks, memos and other correspondence between the Commission and the White House, the concept of a single emergency telephone number works its way to the Federal Communications Commission (FCC), and then to AT&T, which was the major telephone carrier at the time. The FCC and AT&T met during Nov. to work out details of the system.
Nov. 8, 1967
The FCC sends Congress its comments on House Concurrent Resolution 361, which supported the concept of a single nationwide emergency number.
Dec. 21, 1967
Presidential aide Dennis Flannery sends a memo to aide Matt Nimetz about two recommendations made in the Task Force's report (see June 3, 1967 above)--additional radio spectrum and a single emergency number. In it, Flannery writes, "The telephone industry has consistently argued that the telephone operator is an adequate emergency number."

Friday,
Jan. 12, 1968

AT&T announces their designation of 911 as a universal emergency number at a press conference in the Washington (DC) office of Indiana Rep. Ed Roush, who had championed for Congressional support for "one number." AT&T's plan affected only the Bell companies, and not any of the independent telephone companies. Up to this point, the number "911" wasn't mentioned in any literature, and apparently wasn't identified until the press conference. In fact, a Wall Street Journal article written the day before the press conference didn't mention "911" as the number that AT&T selected.

There is rampant speculation on why the number sequence "9-1-1" was selected. We've not uncovered any documents that outline the exact reasons. According to the Wall Street Journal article (see below), "AT&T said it used a computer" to select the number, although that sounds somewhat misleading. The selection probably was based on a combination of factors, including the precedent of Britain using a three-digit number, the ease of dialing two ones (1) on a rotary dial phone, and other technical switching considerations. See Mr. Norling's recollections and our Alternate History page for more on why the digits 9-1-1 were selected--or why AT&T implemented the number in the first place.

Jan. 12, 1968

In Alabama, Bob Gallagher, president of the independent Alabama Telephone Co. reads an article in the Wall Street Journal revealing that AT&T intended to announce its emergency number plan that same day. Another WSJ article on Monday Jan. 15 documented AT&T's press conference that announced the selection of 911 as the emergency number. Interestingly, AT&T's concept was much broader than just a single emergency number--they foresaw a consolidation of public safety answering services, including the FBI and Secret Service. Also note there was never any mention in AT&T's description of the service about ANI or ALI service as a future upgrade of 911.

After reading the Wall Street Journal story, Gallagher decides he will beat AT&T to the punch and implement 911 first , somewhere within the Alabama Telephone Co. territory--it was his competitive spirit. He contacted Robert Fitzgerald, who was Inside State Plant Manager for ATC, who in turn identified Haleyville as the perfect site. Fitzgerald then designed the circuitry and directed the effort to implement 911 in the town, in the northwest portion of the state.

Fitzgerald works with technicians Jimmy White, Glenn Johnston, Al Bush and Pete Gosa to quickly complete the necessary central office work and to install the red 911 phone.
Feb. 7, 1968
President Johnson sends a "Special Message to the Congress" with several proposals "to meet the challenge of crime to our society," all generally based on his Commission's recommendations. Among his proposals was one, "to develop methods to make the ordinary telephone more effective for summoning police aid..."

Feb. 9, 1968

Gallagher issues a press release announcing that 911 service will begin in Haleyville on Feb. 16.

2 p.m., Friday,
Feb. 16, 1968

Just 35 days after AT&T's announcement of 911, the first-ever 911 call is placed by Alabama Speaker of the House Rankin Fite from Haleyville City Hall to U.S. Rep. Tom Bevill (Dem.) at the city's police station. Bevill reportedly answered the phone with "Hello." Attending with Fite was Haleyville mayor James Whitt. At the police station with Bevill was Gallagher and Alabama Public Service Commission director Eugene "Bull" Connor (formerly the Birmingham police chief involved in federal desegregation of the city's schools). Fitzgerald was at the ATC central office serving Haleyville, and actually observed the call pass through the switching gear, as the mechanical equipment clunked out "9-1-1." The phone used to answer the first 911 call, a bright red model, is now in a museum in Haleyville, while a duplicate phone is still in use at the police station. Some accounts of the event claim that, "Later, the two (Bevill and Fite) said they exchanged greetings, hung up and 'had coffee and doughnuts.'" Check our photo album of Haleyville's accomplishment! [Trivia: Haleyville had just one exchange: 486- )

Thursday,
Feb. 22, 1968

Nome (Alaska) reportedly implements their 911 system, after legislative support of 911 by then-U.S. Senator Ernest Gruening, formerly Governor of the Territory of Alaska before its statehood in 1959.
Feb. 27, 1968
FCC Defense Commissioner Lee Loevinger writes an 11-page memo outlining the issues of implementing the 911 system, and sends it to the White House for review.

Friday,
March 1, 1968

AT&T implements 911 in Huntington (Ind.). Why Huntington? It was the home town of Democratic U.S. Rep. J. Edward Roush (served 1959-1969, 1971-1977), who sponsored legislation to adopt the three-digit number. [current HPD comm center and photos]

March 1, 1968

President Johnson's Commission on Civil Disturbance issues its report on riots that had occurred the previous year in several U.S. cities. Although the report focused on mostly social issues that led to the events, it also heightened awareness of the law enforcement response and the need for a single emergency number.
late 1968 -
early 1969
The town of Puyallup (Wash.) reportedly is the "first 911 center west of the Mississippi," and was a test site for the technology by AT&T. [But see Nome's claim of Feb. 22, 1968.]

March, 1970

The first California 911 system is installed in the city of Gustine in Merced County, in the state's central valley.
April 1, 1970
The first Texas 911 system is installed in the city of Odessa, according to a local newspaper article.

1972

The Federal Communications Commission (FCC) recommends that 911 be implemented nationwide.

March, 1973

The White House's Office of Telecommunications issues National Policy Bulletin Number 73-1, which recognizes the benefits of 911 and encouraging its nationwide adoption. The statement also provided for the establishment of a Federal Information Center to assist jurisdictions in planning and implementing 911 systems. In part, the policy said, ""it is the policy of the Federal Government to encourage local authorities to adopt and establish 9-1-1 emergency telephone systems in all metropolitan areas and throughout the United States. Whenever practicable, efforts should be initiated in both urban and rural areas at the same time."

mid 1970s

Alameda County (Calif.) was the first national pilot project for selective routing of 911 calls. Up to this point, 911 calls were routed according to "hard-wired" switching instructions. It became operational in mid-July, 1978. The original installation provided only ANI (not ALI) to the county's PSAPs. Check this anniversary e-mail sent in 2003.

April 29, 1975

The U.S. Patent Office grants Patent 3,881,060 to Joseph Bernard Connell, Alfred Zarouni (NJ) as inventors, and Bell Telephone Laboratories Inc. (NJ) as assignee for, "An emergency reporting system for selectively inter-connecting ones of a plurality of telephone stations, each assigned a directory number, through the telephone communications switching network to designated emergency service centers." That is, the modern selective routing and ANI 911 system. See the Patent Office Web site for the complete text and diagrams--it's Patent 3,881,060.

1976

Chicago claims to have had "the first enhanced 911 system of any major city" in the United States. [see Government Technology article]

Oct. 4, 1977

The U.S. Patent Office grants a patent for an Emergency Call Answering System to Robert M. Pirnie, III of Montgomery (Ala.) that, "provides specialized console controlled emergency call handling capabilities for 911 answer locations. See the Patent Office Web site for the full text and drawings--search for Patent 4,052,569.
July 9, 1978
The federally-financed trial of the first selective routing E911 system goes on-line Sunday in Alameda County (Calif.), across the bay from San Francisco. The first phase of the system provide ANI only, and not the phone number and location of the caller as later systems. [Thanks, Scott Hovey, Alameda County 911 Trial Project Director at the time, who provided a press release on the anniversary.]

Feb. 12, 1979

Dade County (Fla.) was the second agency to go live with selective routing, but providing only ANI (no ALI). The third selective routing E911 system was in St. Louis (Mo.) By the way, The definition of "Enhanced" 911, either now or at the time, makes comparing system features difficult, and also complicates determining which E911 system was "first." [Read more of programmer Bill Milam's recollections on the first E911 systems.]

January, 1980

AT&T began working on two full Enhanced 911 systems: one in Orange County (Fla.), which they called the "trial" system, and another in St. Louis (Mo.), which they called the "first application." These systems had the full array of features that we now associate with "Enhanced" 911: ANI, ALI, selective routing and selective transfer. The Orange County system was the first system to go live. [Thanks to software programmer Bill Milam for this info.]
??
Dr. Phil Shaenman, head of the U.S. Fire Administration's research department, authored a paper explaining that children should be taught to dial "nine-one-one," and not "nine-eleven." He pointed out that a child's conceptual abilities prevent them from recognizing the difference between "11" and "1-1."

December, 1982

The metro Minneapolis-St. Paul area implements an E911 system that was reportedly the first multi-county Enhanced system in the country. It served seven surrounding counties.

July 23, 1990

College student Craig Neidorf goes on trial for publishing an allegedly confidential 911 document downloaded by a hacker from a BellSouth computer system. After four days of testimony, all charges are dropped against him.

Many other countries around the world have implemented three-digit telephone numbers for emergency services.

Feb. 16, 1993

Alabama Gov. Guy Hunt issues Proclamation for Emergency Personnel Day in honor of Haleyville's accomplisment as the first 911 system in the nation.

1995

Web master Nick Lawrence petitions Internet administrators to register several all-number Web domains--previously an address had to contain at least one or more alphabetic characters. Lawrence succeeds and is issued 911.com, which is now operated at "911 Crime Tippers." He was also issued 411.com, 611.com and many others.

Dec. 12, 1995

U.S. Patent Office grants patent for 911 training doll (male and female) to Julie A. Lemelle, California Storybook Publishing, (Calif.). Surf the Patent Office for the full text and diagrams. Search for Patent 5,474,484.

Jan. 15, 1996

Swedish telephone system hacker calls from London, makes multiple, simultaneous 911 calls to various west-central Florida PSAPs, tying up their trunks for legitimate callers. He is caught and prosecuted.
Feb. 4, 1997
Australia completes Enhanced 000 service when it converts the Northern Territories to the service, which sends calling line identification (CLI) and service address to the emergency operator.
March 31, 1998
According to NENA, the first Phase I system (wireless calls display caller's phone number and address of receiving antenna tower) in the U.S. was in Allen County (Ind.), involving wireless carrier Centennial Communications, location company XYPOINT, and phone provider GTE Network Services.
May 27, 1999

Rep. Robert Anderholt (R-Ala.) honors Haleyville in the U.S. Congress for the nation's for 911 system. [Congressional Record]
October 26, 1999
President Clinton signs Senate Bill 800, which designates 911 as the nationwide emergency telephone number. [remarks on the bill by Clinton, APCO & NENA]

April 3, 2000

The so-called "bat.chode" virus is unleased by an unknown hacker; is spread by e-mail and instructs computer to dial 911 on any connected modem. The hacker is never ID'd, but no PSAPs report being affected by false calls.

Oct. 20, 2001

St. Clair County (Ill.) is the first comm center in the country to provide Phase II wireless E911 service, but only for Verizon Wireless customers. Lake County (Ind.) began Phase II service shortly after that, and the state of Rhode Island 911 began state-wide Phase II on Dec. 21, 2001 from Sprint PCS customers with assisted-GPS handsets.
April, 2002
Alabama Gov. Don Siegelman issues updated Commendation for the team that conceived of and implemented the nation's first 911 system in Haleyville.




www.911dispatch.com updated 2004
(For the latest updates, visit 911dispatch.com)

<! ************ End Of Article ***************>


---


<! ****************************END of Text************************************>