Emergency Products
Emergency Management System
Emergency Dispatch Service
Emergency Contact Service
Emergency Warning System

Emergency Applications
Fire Warning and Alert
Medical Alert Service
Crime Warning Alerts
Chemical / Biological
Earthquakes and Earthquake Warnings

Emergency Information
Elderly Well Being
School Alerts



Emergency Alert System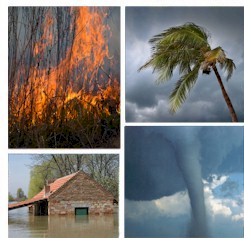 This section of our technical library presents articles written about Emergency Alert Systems and Disaster Recovery definitions, terms and related information.

The 911Broadcast emergency notification and alert service can deliver a large number of phone calls using a network of phone systems employing digital phone lines simultaneously. Should a disaster such as a snow storm, wild fire or flood hit your area, 911Broadcast systems can alert your community quickly providing specific instructions if an evacuation is required.

This service is available using our emergency broadcasting systems. If a dangerous chemical spill occurs in your community, you can target specific areas to call. If a severe snow storm hits your area, your community can be notified of school closings or event cancellations.

Contact DSC for a FREE analysis and quote and to learn more about our emergency autodialers and services.


---
<! *************************** Start Of Article *****************************>
Rankin County Sheriff's Department Contacts Elderly
Source: Paul Gillman, Database Systems Corp.

PHOENIX, July 8, 2005 – The Rankin County Sheriff's Department, Brandon MS, has acquired a message broadcasting system from Database Systems Corp. (DSC) to inquire upon the well being of its residents who subscribe to this service. As a public service for this community, the Sheriff's Department can contact individuals such as the elderly or handicapped by calling their residences and playing a recorded message. If the resident requires assistance, he or she can press a phone key and the Sheriff's office will respond to this alert. Likewise, if the phone is not answered, the Sheriff's office will respond to this potential emergency.

The Sheriff's office acquired the DSC Wizard Phone System that initially includes 4 analog phone lines. This system is capable of simultaneously dialing multiple phone numbers, playing a recorded message when an individual answers the call. The Wizard Phone System can detect the difference between answering systems and "live" answers and can re-dial a number multiple times after a specified time delay. If there is no answer by the resident after multiple dials, the Wizard will contact the Sheriff's office with the information about this resident and the Sheriff's office will respond appropriately. The Wizard is expandable to 48 analog lines and can be upgraded to the Pacer Phone Series which supports over 1000 digital phone lines. For a complete description of this product and other emergency phone services, please visit the website www.easyivr.com/psruok.htm.

Citizens of Brandon can voluntarily subscribe to this service and should contact the Rankin County Sheriff's office for further information.

DSC provides emergency notification services for communities and organizations that need to send phone messages to its members. DSC has developed an emergency command and control system that manages emergency notification phone campaigns by distributing calls over a network of phone systems. This network control system intelligently routes phone calls based upon phone system capacity and availability to achieve the maximum rate of community notification.

Known as 911 Broadcast, this emergency notification service is completely automated. Subscribers to this service can manage their own phone lists and messages. Graphical mapping systems are available to assist subscribers in selecting the members of a community to be called. Emergency phone messages can be recorded by phone and activated by touch phone responses. The alert process can also be activated from the internet or from a networked PC. Subscribers likewise can have emergency messages initiated automatically from their own computer using XML messaging to our center.

An emergency message may be a simple recorded phone message, an email, fax, emergency text message or pager alert. Text messages can be automatically translated to speech using text to speech converters. TDD and TTY Messages can be sent to special phone devices for the hearing impaired. With phone messages, the called individual can be connected to an operator or agent if necessary.

911 Broadcast service requires no purchase or maintenance of equipment by subscribers. Subscriptions require a setup and monthly fee plus a usage charge. Emergency broadcast phone systems can likewise be purchased. Further information regarding this service and product can be found at www.911broadcast.com
About Rankin County
Rankin County is one of the fastest growing counties in Mississippi. Located east of Jackson (the capitol) and Hinds County, Rankin County has a population of more than 119,000. About half rural and urban, the county has seven incorporated cities: Brandon (the county seat), Florence, Flowood, Pearl, Richland, Pelahatchie and Puckett. The county has an area of 795 square miles and may be thought of as a 'bedroom' community environment to Jackson.
About Database Systems Corp.
Headquartered in Phoenix, Arizona, Database Systems Corp., founded in 1978, provides call center technology to small, medium and large call centers throughout the country. Primarily a software company, Database has also developed its own PC based phone system (PACER) for use in small to medium call centers. PACER includes predictive dialer, automatic call distribution, interactive voice response, and call recording features. Database has also developed a complete CRM software application toolkit (TELEMATION) as well as CTI software systems. DSC products run on most UNIX servers including IBM, SUN, HP, and LINUX, as well as WINDOWS based servers. Further information about Database can be found on the Web at www.databasesystemscorp.com <! ************ End Of Article ***************>


---
Emergency Broadcast System Phones and Networks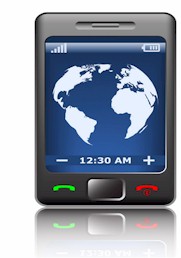 DSC provides the most comprehensive emergency phone solutions and emergency services for the emergency broadcast system marketplace today. Whether you need to purchase your own emergency phone dialer or utilize our emergency dialing service, you can rely on us to deliver your alert messages.

When an emergency arises in your community, our emergency phone systems and service can contact your residents quickly and efficiently. Should a disaster such as a forest fire or chemical spill threaten your residents, we can provide emergency alerts and evacuation instructions immediately.

Plus our emergency autodialers can connect calls to members of your emergency response team who are working at home or in remote locations.

Contact DSC for a FREE analysis and quote and to learn more about our emergency autodialers and services.

<! ****************************END of Text************************************>