Products
Emergency Management System
Emergency Communication System

Emergency Applications
Fire Warning and Alert
Health Warning / Alert
Crime Warning Alerts
Chemical / Biological
Earthquakes and Earthquake Warnings

School Communications
Predicting Floods
Emergency Phone Tree
EAS - Emergency Alert System School Alerts


<! ****************** Main Text of Webpage ***********************************>


Emergency Broadcast Systems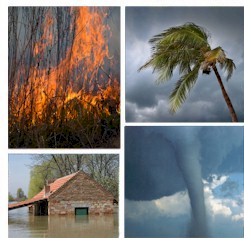 This section of our technical library presents articles written about Emergency Alert Systems and Disaster Recovery definitions, terms and related information.

The 911Broadcast emergency notification and alert service can deliver a large number of phone calls using a network of phone systems employing digital phone lines simultaneously. Should a disaster such as a snow storm, wild fire or flood hit your area, 911Broadcast systems can alert your community quickly providing specific instructions if an evacuation is required.

This service is available using our emergency broadcasting systems. If a dangerous chemical spill occurs in your community, you can target specific areas to call. If a severe snow storm hits your area, your community can be notified of school closings or event cancellations.



<! *************************** Start Of Article *****************************>
Safety First: Smart Communications Choices For School Security
Reprint: www.kn.pacbell.com

It is true that schools can never be fully prepared for a disaster, but there are smart communication choices that they can make that will at least have them prepared to communicate in case of a disaster. Schools are responsible for maintaining communication with the outside community when it happens during hours students are on campus. The process of contacting each parent or guardian of a school or to take all the calls from concerned parents in is beyond the resources of a school.

There are technologies that can be used in place of the phone tree that are infinitely more effective and timely, which is essential in times of emergency. The recent fires in San Diego highlighted this point. Fires moved so quickly that there was little time for residents to react. Fortunately the fires did not begin on a day when students were in class. If they did threaten a school during the day, an immediate response would have been needed. Either SBC's Crisis Management Alert System (CAMS) or Intellicast services could have easily and quickly alerted all parents or guardians in a school of important information as to the status of the fire and any evacuation plans for their children. This could happen in a matter of minutes. Both products specialize in fast and wide notification to a preselected audience and have the ability to dial out in mass to a database that can spread a uniform message to all parents. CAMS can target multiple sources like email and phones, while Intellicast can geographically target the most immediate numbers to contact first and work out from there.

It is equally important that internal communications can also occur during a crisis as well. Wireless phones and audio conferencing solutions can tie all important parties in a school district together to receive and give out uniform information. In the case of an earthquake or a fire it is best to stay out of school buildings where the wired phone lines are. By setting up wireless phones with each campus and also having an audioconferencing services in place, districts can have another important communication component in place.

Schools should also have a database of parent email and phone numbers in place. Using distributed group email list can easily communicate in all times, whether in crisis or not. Parents can easily be informed of a special school event or a school closure because of adverse weather conditions. A school web site can also be an effective way to communicate if it is being updated regularly. When San Diego County schools shut down for the week of the fires in October, getting information about which schools were opened and closed was difficult for parents. If all districts would had an email distribution list or even updated information on the district web site, many parents would not have had to jam school phone lines to find out if school was on or off that morning.

For these and other solutions for school safety and security please contact your SBC account manager to discuss options for ensuring t that you are prepared to communicate in case of any accident or disaster.

SBC Products and Services For School Crisis Management
Crisis Management Alert System (CAMS)
Intellicast
Cingular Wireless Phone Services
ConferenceNow Audio and Web Conferencing Solutions
Videoconferencing Solutions
Off Site Data Warehousing
Video Surveilance
<! ************ End Of Article ***************>


---
Our Service Is Activated Online Or By Phone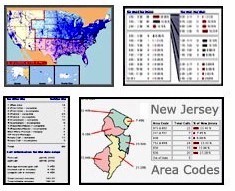 The 911 emergency broadcast service is easy to install and use. We help you collect community call lists and organize them in a fashion that best fits your emergency broadcast requirements. When an emergency arises, you simply record your emergency message offline or use our toll free phone service to record your message. Next identify your call recipients using a simple list manager or a graphical map display and send us your phone numbers via the internet. You can also identify pre-defined lists to call using simple touchphone responses on our toll free service. We do the rest. Unlike some systems that are limited by the number of lines available to perform this emergency dialing, our service is provided to you using a network of thousands of phone lines that can deliver your emergency messages much faster. Our emergency notification system delivers messages to individuals or answering machines and can even allow the call recipient to make touchphone selections. This may be critical if your response center requires a positive acknowledgement from the call recipient.

Purchase Or Outsource?
This is a question that communities should carefully consider. A purchased system gives you more control, but requires sufficient phone lines, equipment and on site technical knowledge to keep your system operational. The larger your community, the greater capital expense is required to broadcast your emergency messages in a timely fashion. If your message broadcasting system is used for more than just emergencies, it is easier to justify a purchase over contracted service. After all, emergency phone broadcasting is something you hope you never need to use.

Contracting your emergency broadcasting service requires less up front capital and can provide a faster emergency broadcast response if your provider has the resources available. Other than a monthly subscription fee, you only pay for the emergency broadcast as it occurs. System redundancy is available as well as centralized and experienced technical assistance.


---


<! ****************************END of Text************************************>