Emergency Products
Community Alert System
Emergency Management System
Emergency Dispatch Service
Emergency Contact Service
Emergency Warning System

Emergency Applications
Fire Warning and Alert
Medical Alert Service
Crime Warning Alerts
Chemical / Biological
Earthquakes and Earthquake Warnings

Emergency Information
School Alerts


Disaster Alert Systems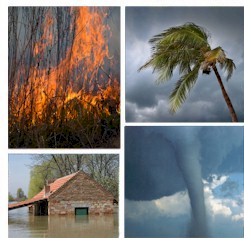 This section of our technical library presents articles written about Emergency Alert Systems and Disaster Recovery definitions, terms and related information.

The 911Broadcast emergency notification and alert service can deliver a large number of phone calls using a network of phone systems employing digital phone lines simultaneously. Should a disaster such as a snow storm, wild fire or flood hit your area, 911Broadcast systems can alert your community quickly providing specific instructions if an evacuation is required.

This service is available using our emergency broadcasting systems. If a dangerous chemical spill occurs in your community, you can target specific areas to call. If a severe snow storm hits your area, your community can be notified of school closings or event cancellations.



<! *************************** Start Of Article *****************************>
North County Times
In A Year, Fire Communications Slowly Improves
By: JO MORELAND - Staff Writer, North County Times

Smoke in a bedroom. A panicky phone call from a neighbor. A sheriff's deputy urgently banging on the front door.

Those were sometimes the only warnings that many victims received the night of Oct. 25, 2003, and early the next day, as the Cedar and Paradise fires raged toward their homes.

A year later, there have been improvements in emergency communications ---- more radios, better maps, extra manpower and a lot of creative thinking.

But much remains to be done and no system will ever be perfect, particularly for something as disastrous as last year's firestorms, officials said.

That's partly because there just isn't enough money available to buy all the equipment and hire all the workers that would be needed to contain multiple, wind-whipped blazes, they said.

Pushed by Santa Ana winds through drought-hardened tinder in a region that wasn't prepared for flaming catastrophe, the unpredictable fury of the blazes left frustration and sober realization in their wake.

"In a firestorm, all bets are off, and our response to them can't be gauged, because they're too big and there are never enough resources," said Carlsbad Fire Chief Kevin Crawford, president of the San Diego County Association of Fire Chiefs. "You're so completely overwhelmed you can't possibly build a system that will completely address that."

In spite of the difficulty of fighting such natural disasters, authorities and residents are doing what they can to minimize destruction and loss of life.

Chris Hinshaw, assistant manager of the wireless services division for the San Diego County Sheriff's Department, said regional authorities have taken steps in three areas:
A federal $2 million project to link radio networks between local, state and federal emergency response officials should be installed within six months.


Bureaucrats who once snubbed fire-related meetings are beginning to attend them.


A $21 million county-funded improvement of the 800 megahertz regional communications system, built to handle 200 responding units, will be finished in March 2006. There were 5,000 units for the firestorms.
Chief Gil Turrentine of the San Pasqual Volunteer Fire Department said he is skeptical that the radio network will rid him of the four radios he now carries.

One radio is for the San Diego city 800 megahertz system, which is different from the regional system. The other three radios are for the regional, U.S. Forest Service, and California Department of Forestry and Fire Protection systems.

"Two million dollars isn't going to put a dent in that," Turrentine said. "If we have the same fires that we did last year, we'd have the same problems."
Deputies scouting fires
When the firestorms started, sheriff's dispatchers and emergency operations centers didn't have enough information about what was happening. That proved deadly for evacuations and emergency operations.

Now, a deputy is sent at the same time as fire crews, said sheriff's Cmdr. Scott McClintock. The deputy immediately tells the sheriff's communications center what is happening.

If a fire develops, McClintock said, another deputy is sent to scout the direction and speed of the blaze and report it from the scene. Should the fire danger escalate, sheriff's off-road motorcycle team deputies can be additional scouts.

"All of this is done to give us more time to get deputies to a place that needs evacuation," McClintock said.

The system worked well the first time it was tried at the July 13 Mataguay fire near Lake Henshaw, he said. The new process means sheriff's dispatchers aren't waiting for information from firefighters who may be busy.

"I think that puts us on a more ready basis," said Lt. Rick Figueroa, a sheriff's communications center watch commander. "The bottom line is that wildfires now have an immediate response, based on lessons learned."

The scouting process also helps him determine whether to call for an emergency operations center or a department operations center, Figueroa said.

In addition, McClintock said, fire officials are now supposed to report right away to the county's emergency operations center to share information among agencies.

"Having a response from CDF and the Forest Service will enhance communications immediately," the commander said.

Deputies also have been told to write down the addresses of places where people refuse to evacuate, rather than record those incidents by radio.

That, plus improved and increased mapping for deputies, will help reduce busy signals when the regional radio system is overloaded, McClintock said.

More hand-held radios and batteries have been ordered, so every field deputy has one. Sixteen satellite phones have been bought to overcome the dead spots in the county's back country.

The department's computer automated dispatch system ran out of numbers for units responding to the firestorms, so additional unit numbers have been programmed to keep track of personnel.
Residents help themselves
Within communities, a grass-roots effort being developed may plug the communication holes.

Most of that citizen effort, in addition to government-provided improvements, will also be useful for earthquakes, terrorist attacks, floods and other emergencies, authorities said.

Community protection plans are under way through the county's Office of Emergency Services and include phone trees to notify residents when evacuations are needed.

Amateur ham radio operators also will provide services in emergencies.

More Fire Safe Councils are being developed and some of them are providing their own emergency communications solutions.

While the county is still putting together a $42,000 "reverse 911" system to notify residents by phone message about evacuations, the Deer Springs Fire Safe Council has an emergency calling system in effect for $1,000 a year.

A reverse 911 system allows officials to quickly notify numerous residents by phone of an emergency, rather than residents having to call 911.

The Deer Springs council has subscribed to a phone tree service that can call all 2,000 registered phones at the rate of 400 a minute, including cell phones, said Tom Francl, council president. The council pays the annual fee.

"We've already tested it, and I got the call," said Francl. "Communications was the number one problem we had (during the firestorms). Thank God, it was the only problem we had."

In addition, the Deer Springs council has started an early warning system with 17 residents acting as lookouts for fires.

On the other hand, Bob Krysak of Ramona said he isn't aware of any communications improvements for emergency evacuations or information in that rural community.

As the Cedar fire blazed through 230 homes in Ramona, some people barely escaped with their lives. Often residents frantically roused neighbors from beds.

Krysak favors a community alert system like the sirens that used to warn people.

Krysak is chairman of the board of the Ramona Municipal Water District, which contracts with CDF for firefighters. A Cedar fire report is still in progress, said Krysak, who formed the Cedar Fire Committee.

"One of the issues we'll be talking about is the lack of communication between the agencies and the public in general with emergency notification," he said. "The only information we could get was what we could see driving around."

Contact staff writer Jo Moreland at (760) 740-3524 or jmoreland@nctimes.com. <! ************ End Of Article ***************>


---
Emergency Broadcast System Phones and Networks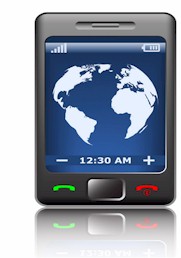 DSC provides the most comprehensive emergency phone solutions and emergency services for the emergency broadcast system marketplace today. Whether you need to purchase your own emergency phone dialer or utilize our emergency dialing service, you can rely on us to deliver your alert messages.

When an emergency arises in your community, our emergency phone systems and service can contact your residents quickly and efficiently. Should a disaster such as a forest fire or chemical spill threaten your residents, we can provide emergency alerts and evacuation instructions immediately.

Plus our emergency autodialers can connect calls to members of your emergency response team who are working at home or in remote locations.

Contact DSC for a FREE analysis and quote and to learn more about our emergency autodialers and services.

<! ****************************END of Text************************************>