Products
Emergency Management System
Emergency Communications
Mass Communications System
Emergency Dispatch Service
Emergency Contact Service
Emergency Warning System

Emergency Applications
Fire Warning and Alert
Medical Alert Service
Crime Warning Alerts
Chemical / Biological
Earthquakes and Earthquake Warnings

Emergency Information
Phone Messaging Services
School Alerts


<! ****************** Main Text of Webpage ***********************************>


Emergency Notification Systems and Services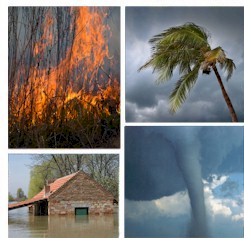 This section of our technical library presents articles written about Emergency Alert Systems and Disaster Recovery definitions, terms and related information.

The 911Broadcast emergency notification and alert service can deliver a large number of phone calls using a network of phone systems employing digital phone lines simultaneously. Should a disaster such as a snow storm, wild fire or flood hit your area, 911Broadcast systems can alert your community quickly providing specific instructions if an evacuation is required.

This service is available using our emergency broadcasting systems. If a dangerous chemical spill occurs in your community, you can target specific areas to call. If a severe snow storm hits your area, your community can be notified of school closings or event cancellations.

The following article relates to emergency notification and how it is used in various communities today. This information was obtained from the internet with attribution to the author and/or community.



<! ************ Start Of Article *************>
Emergency Phone Messaging Service Launched
Mohonasen Central School District, Rotterdam, NY

Mohonasen Central School District is now able to communicate with parents within minutes, via an automated emergency phone messaging system. "In the event of an emergency, such as an unplanned early dismissal of students, we can now send out an automated phone call to our parents to notify them immediately," Robinson says. This innovative phone messaging system can also be used to alert parents when report cards and/or interim reports are issued, to encourage people to vote on the annual school budget and to communicate on other important school matters. Draper Middle School and Mohonasen High School are also exploring the possibility of using this system to generate a recorded phone message that notifies parents automatically if their child is reported absent from school. (Bradt and Pinewood Schools are currently required to make individual calls home if a parent doesn't call first to report an absence.)

Emergency notification phone messages (such an unplanned early dismissal of students) will be sent to ALL phone numbers parents have provided, including work numbers and cell phone numbers. NON-EMERGENCY phone messages (such as report card alerts, special events, etc.) will be directed only to the parent's primary phone number which is, in almost every case, the home phone.

Please take special note, the district will NOT use the automated emergency phone system for a typical snow day announcement. "To do so would require calls to go out VERY early in the morning and we don't want to wake families up unnecessarily," explains Superintendent Robinson. "Our snow day closings need to be reported to the wider community and will continue to be announced on the major television and radio stations as well as the Mohonasen Web site."

Robinson also pledged the district would not use the new emergency phone messaging system for frivolous calls that become distracting.

Parents are reminded to report any change in phone numbers to their child's school office. <! ************ End Of Article ***************>


---
Crime Alerts - Emergency Notification For Crime Warnings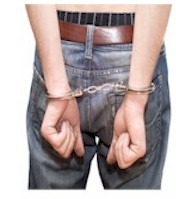 If a crime should threaten your community, our telephone warning system can notify your neighborhoods immediately. With our emergency notification phone service, you can broadcast warning messages to thousands of households in your community warning of a criminal activity that requires resident notification.

Messages can be simultaneously delivered in just minutes using our network of phone systems and services. Pre-recorded warning messages can be played giving households information regarding a criminal alert and whether residents need to remain at home or evacuate a particular neighborhood. You can send a broadcast warning to specific neighborhoods or communities in the event of this type of criminal activity and provide priority delivery of these messages to those nearest crime scene. Multiple messages can be delivered to different members of the community based upon proximity to the area of the crime. Calls can be directed to operators that are standing by to handle special individual emergencies. Messages can also be broadcast seeking volunteers or special assistance from emergency personnel.

Remote communities have used this technology to warn residents when a criminal is operating in their community. A more immediate use is when there has been an abduction of an individual, notifying the immediate neighborhood to be on the lookout for the criminal and the victim. Other applications include warning residents when the danger of a crime is higher based on criminal intelligence. Travel and activity restrictions can likewise be broadcast using this service.

Messages warning of criminal activity sent to households in this fashion can be simple warnings with specific or general instructions. If the community needs feedback from the call, an interactive response can be programmed into the message allowing the person to either acknowledge the call or to contact someone. Messages can vary based upon proximity to the event, with different degrees of broadcast warning and instructions.

To learn more about our notification and emergency response and disaster recovery phone service, please visit our Emergency Broadcast System web page.

Contact DSC Today for a FREE analysis and quote and to learn more about our forest fire alert and emergency notification services.


---


<! ****************************END of Text************************************>