Emergency Products
Community Alert System
Emergency Management System
Emergency Dispatch Service
Emergency Contact Service
Emergency Warning System

Emergency Applications
Fire Warning and Alert
Medical Alert Service
Crime Warning Alerts
Chemical / Biological
Earthquakes and Earthquake Warnings

Community Information
Emergency Contact Services
Community Broadcast Services
School Alerts



Crisis Notification Systems and Services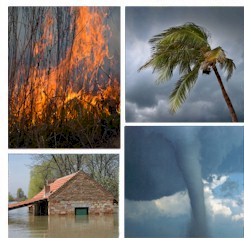 This section of our technical library presents information and documentation relating to Emergency Notification Systems and Disaster Recovery Applications.Our emergency broadcast and alert service can deliver a large number of phone calls using thousands of digital phone lines simultaneously. Should a snow storm, wild fire or flood hit your area, we can alert your community quickly providing specific instructions if an evacuation is required. This service is available using our emergency broadcasting systems. If a dangerous chemical spill occurs in your community, you can target specific areas to call. If a severe snow storm hits your area, your community can be notified of school closings or event cancellations.

Contact DSC Today for a FREE analysis and quote and to learn more about our emergency notification systems and services.



<! *************************** Start Of Article *****************************>
Choosing a crisis notification system
---


The following is an extract from the article entitled "Choosing a crisis notification system" By Kathy Veldboom, chief operating officer of Amcom Software, Inc.

"Are you confident that the right people in your organisation can be contacted to respond to any number of possible scenarios? Can you do it quickly and reliably, every time? Software solutions that automate the notification process are now powerful and reliable enough to implement and manage the notification process enterprise-wide. The choices are many, however, and deciding which one to buy can be a daunting task.

The best systems are flexible and template-driven, allowing administrators to pre-plan the notification process including 'calling trees' for any number of scenarios such as national emergencies, code events, hazardous material spills, staffing shortages, natural disasters and fires. They also allow users to communicate 'everyday' notices such as public announcements and meeting notices.
Critical procedures
Critical events require critical notification and response assessment procedures including:
Notifying the right people quickly and accurately


Providing the right information


Executing in an effective and timely manner


Obtaining information from the respondents


Escalating to additional respondents if needed
The entire notification process must be managed, monitored and tracked.
Features of an automated system
When looking at various emergency notification software packages, be sure that the system is scalable, standards-based and highly configurable to meet your evolving needs. A robust notification system should be capable of integrating to virtually all phone switches and paging systems and support a multitude of protocols, devices, and rules....."


---

To view the entire article, please contact Kathy Veldboom. Kathy Veldboom is chief operating officer of Amcom Software, Inc. and has held prior positions as a trainer, installation technician and systems analyst, performing more than 140 customer system installations and servicing more than 300 clients. Veldboom has spoken about automated notification at several conferences including HIMSS, ACUTA, SASKMUG, INNMUG and Purdue University Call Center Campus. She can be reached at 800-852-8935 or 952-946-7715.


---
Emergency Dispatch Phone Services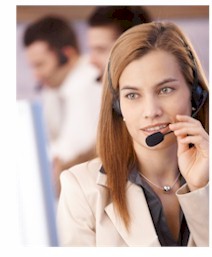 If an emergency should arise in your community, our automatic phone message dispatch service can contact your emergency response team by delivering calls in a fast and efficient manner. In the event of a natural disaster such as a wildfire or catastrophic flood, you can immediately call your disaster recovery teams and give specific details and instructions. If an evacuation is required this emergency broadcast system can deliver the available routes. If a dangerous chemical spill occurs in your community, you can contact specific response teams and hospital personnel with vital information. In the event of a severe snow storm, your community services groups can be alerted to school closings or event cancellations.

Our emergency dispatch service can also be used for corporate or community group emergency notification. Critical system failures or events triggered by sensors can automatically initiate an emergency dispatch response. Using XML push techniques, our emergency dialers can be programmed to contact response teams or members in minutes of an event. Our service is capable of leaving messages for both individuals and answering machines. We can also re-dial numbers when there is no answer or a busy signal. A "press through" feature lets your emergency response team member confirm the receipt of the call, leave a voice mail message, or even transfer to one of your other response team members.

Contact DSC for a FREE analysis and quote and to learn more about our emergency dispatch phone services.

<! ****************************END of Text************************************>