<! ****************** Main Text of Webpage ***********************************>

Emergency Broadcast Services and Emergency Alert Systems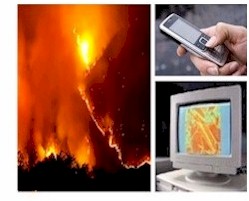 Database Systems Corp. provides emergency notification services using voice broadcasting and IVR technology that can simultaneously dial hundreds to thousands of numbers to alert your community with prerecorded warning phone messages.

Our service differs significantly from other community alert systems. We provide either systems and services plus we can provide both to your community if you require an overflow or backup service. Thousands of residents in your community can be called in just minutes compared to days using manual calling methods. This process can take hours even with a typical 48 line automatic phone dialer.

Our 911 emergency alert service can deliver recorded messages to both "live" individuals and answering machines. Emergency messages can also be delivered to special TTY / TDD phones for the deaf and hearing impaired. Our systems have the ability to re-dial a phone number multiple times whenever there is a busy signal or a no answering condition. A "press through" feature lets the call recipient confirm the receipt of the call, leave a voice mail message, or even transfer to a member of your emergency team.

Contact DSC to learn more about our community alert services and systems.
Register Online For Emergency Alert Services
DSC now provides an online signup for both non-profit and business organizations wishing to use our emergency voice broadcasting outsourcing services. Signup is easy and free! Our competitive rates are affordable, even for the smallest calling campaign.

Use this form to obtain a quotation and pricing information with no obligation until you are ready to start calling and provide us with your payment information.

Both emergency and non-emergency voice broadcasting services can be provided by DSC.

To register online, click on the the online registration image or button on the right.



---
Emergency Alert Systems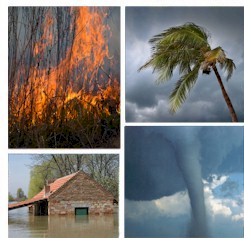 This section of our technical library presents articles written about Emergency Alert Systems and Disaster Recovery definitions, terms and related information.

The 911Broadcast emergency notification and alert service can deliver a large number of phone calls using a network of phone systems employing digital phone lines simultaneously. Should a disaster such as a snow storm, wild fire or flood hit your area, 911Broadcast systems can alert your community quickly providing specific instructions if an evacuation is required.

This service is available using our emergency broadcasting systems. If a dangerous chemical spill occurs in your community, you can target specific areas to call. If a severe snow storm hits your area, your community can be notified of school closings or event cancellations.



<! ****************************END of Text************************************>