Products
Emergency Management System
Emergency Communications
Mass Communications System
Emergency Dispatch Service
Emergency Contact Service
Emergency Warning System

Emergency Applications
Fire Warning and Alert
Medical Alert Service
Crime Warning Alerts
Chemical / Biological
Earthquakes and Earthquake Warnings

Emergency Information
How 9-1-1 Works
School Alerts


<! ****************** Main Text of Webpage ***********************************>


Emergency Notification Systems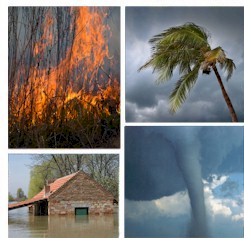 This section of our technical library presents articles written about Emergency Alert Systems and Disaster Recovery definitions, terms and related information.

The 911Broadcast emergency notification and alert service can deliver a large number of phone calls using a network of phone systems employing digital phone lines simultaneously. Should a disaster such as a snow storm, wild fire or flood hit your area, 911Broadcast systems can alert your community quickly providing specific instructions if an evacuation is required.

This service is available using our emergency broadcasting systems. If a dangerous chemical spill occurs in your community, you can target specific areas to call. If a severe snow storm hits your area, your community can be notified of school closings or event cancellations.



<! ************ Start Of Article *************>
How 9-1-1 Works
Philadelphia Police Department

When calling 9-1-1, the call is routed to the Police Radio Room in the Police Administration Building, within seconds, to an available call-taker waiting to respond. A computer displays the telephone number, name and address associated with the telephone being used to call 9-1-1. This ability is part of the department's Enhanced 9-1-1 system.

This feature is especially helpful for persons with speech impairments; child callers or elderly persons whom are unable to fully communicate their message or someone in an urgent or dangerous situation who is unable to speak on the phone. In cases where the caller is using a cellular phone, it is very important to provide the location of the incident immediately.

The call-taker is required to give their dispatch number when answering a call for service. Listen for that number. Should a problem be encountered with a call-taker when calling 9-1-1 - or the service received is unsatisfactory - PLEASE dial 9-1-1 again and ask to speak with a supervisor; when speaking with the supervisor, provide the dispatch number along with the complaint.

The call-taker will ask vital questions while taking the information to assess the situation. The call for service is then assigned a "Nature Code" based upon the circumstances described in the incident

The call taker enters the information into the CAD system which routes the call to the correct geographic police console for dispatching. The CAD system prioritizes the call and selects the closest police vehicle available to respond. During 'Crimes in Progress' assignments, the Police can be dispatched as the caller remains on the phone providing additional information.
Priority Assignment Ranges: 0 — 6
The lower the priority number assigned to an incident, the more serious in nature the assignment; likewise higher priority numbers are assigned to incidents that are lesser in severity.

Lower priority-numbered incidents (more serious incidents) will be dispatched first.

EXAMPLES:

Priority 0 - ASSIST OFFICER
Priority 1 - CRIMES IN PROGRESS (robbery)
Priority 2 - ALARMS (medical, burglary)
Priority 3 - DISTURBANCE (school)
Priority 4 - ILLEGAL PARKING
Priority 5 - DISORDERLY CROWDS
Priority 6 - PRIOR INCIDENTS OR INFORMATIONAL (vandalism, open hydrants, animal complaints)
Priority 6 category assignments are handled by the Differential Police Response Unit (DPR).

To increase our Patrol efficiency, the DPR Unit handles calls (not in progress) by telephone. The Unit is staffed by limited-duty (injured) Officers. Types of complaints referred to DPR for service include:
Abandoned automobiles
defective street lights
theft of auto accessories
sanitation complaints
harassment
lost property
Necessary information on the assignments are taken by the call taker and the caller is informed that someone from the DPR Unit will call them back in a short period of time. When calling for a medical emergency or to report a fire, the caller is instructed to stay on the line as the call is speed- dialed to Fire/Rescue. A Fire/ Rescue dispatcher will ask pertinent questions to determine what type of Fire/Rescue response is required.

Police Radio is also equipped with Telecommunications Devices for the Deaf (TDD) to enable hearing impaired-persons' access to the 9-1-1 system. In addition, a language line is available to translate over sixty (60) languages on a 9-1-1 call.
Procedures for Using 9-1-1
When you first dial 9-1-1, tell the dispatcher if you need police, fire, or medical services. In incidents where you require more than one service, first request the service that will maintain life. The other services that are needed will automatically follow.
Stay on the line until the dispatcher has all the information needed. Do not hang up until you are instructed to do so by the dispatcher.
Give the dispatcher your name, address, telephone number and a one or two sentence description of what you actually see and hear. Let the dispatcher ask you questions to insure that they receive the information needed to respond to your call. Be specific about what is happening; do not exaggerate the circumstances. Use accurate terminology.
Continue answering the dispatcher's questions so that they may have up-to-date information to relay to the officer.
9-1-1 Call-Takers Checklist
Taking the time to call 9-1-1 to report or prevent a crime is appreciated. To best serve each call, the call-taker needs as much information as possible and will ask necessary questions to assess the situation:
What is happening?
When did it happen?
Where is the incident taking place?
Are there any weapons involved?
What does the vehicle look like?
What is the license plate number?
What do the suspects look like?
What is the direction of travel of the suspects, either on foot or in a vehicle?
what other information about the incident can you share with us that will aid in apprehending the perpetrator?
<! ************ End Of Article ***************>


---
Activating Your Emergency Broadcasts
DSC systems allow you to initiate an emergency broadcast using several methods. Because emergencies can arise at any hour of the day or night, we have provided these multiple techniques so that you are not required to staff a center 24 by 7.
Emergency Control Center - DSC provides an Emergency Control Center PC interface to our phone systems that manages one emergency phone dialer or an entire network of dialers. Our emergency control program runs either on your local dialer or on the network where your dialer resides. This program lets you download phone lists and emergency phone messages and initiate the emergeny broadcast. This program likewise lets you configure your network or emergency dialers and produces reports on the performance of your system or network.


Web Based Control Center - Our web based emergency notification system lets you access a web page for managing and activating emergency broadcasts. After entering a secure user id and password, you can download phone lists and recorded emergency messages. Using a menu selection, you can select any phone list/message combination to be broadcast online and initiate the emergency alert.

Phone Activated Emergency Dialing - If you are not able to access the internet and use our web based emergency dialing interface, we allow you to initiate an emergency phone campaign using a simple touchphone into our phone system. After properly validating your account id and password, the phone system lets you select a pre-recorded messsage (or record one while you are on the phone). It then prompts you to identify the list of phone numbers to be called (previously maintained under your account). Finally this phone program will let you listen to the message to be sent and inform you of the size of the list of numbers to be called as a final check. If everything is ok, then pressing a touchphone key activates the calling program.


Computer Activated Dialing - Our emergency notification network also supports computer and web connectivity using XML technology. Thus, emergency communication can be initiated from your website or computer by automatically sending our emergency phone system a message containing a list of one or more phone numbers and a message to be sent to these individuals. The message can be text (which is automatically converted to voice) or a voice file. For further information, visit our Emergency XML messaging web page.
---


<! ****************************END of Text************************************>