Emergency Products
Community Alert System
Emergency Management System
Emergency Dispatch Service
Emergency Contact Service
Emergency Warning System

Emergency Applications
Fire Warning and Alert
Medical Alert Service
Crime Warning Alerts
Chemical / Biological
Earthquakes and Earthquake Warnings

Emergency Information
Winter Storms
Severe Weather Warning Definitions
School Alerts



Disaster Alert Systems and Services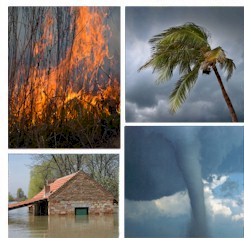 This section of our technical library presents articles written about Emergency Alert Systems and Disaster Recovery definitions, terms and related information.

The 911Broadcast emergency notification and alert service can deliver a large number of phone calls using a network of phone systems employing digital phone lines simultaneously. Should a disaster such as a snow storm, wild fire or flood hit your area, 911Broadcast systems can alert your community quickly providing specific instructions if an evacuation is required.

This service is available using our emergency broadcasting systems. If a dangerous chemical spill occurs in your community, you can target specific areas to call. If a severe snow storm hits your area, your community can be notified of school closings or event cancellations.

Contact DSC Today for a FREE analysis and quote and to learn more about our emergency notification systems and services.



<! *************************** Start Of Article *****************************>
Ranking Dispatch Calls
---


The following is an extract from the article entitled "Ranking dispatch calls could save lives" By April Taylor / Detroit News Washington Bureau.

"Dispatchers put emergency medical technicians and patients in danger when they fail to prioritize calls by degree of emergency. The result is EMTs rushing with lights flashing and sirens blaring to what they think is an emergency call that turns out not to be urgent.

"It's not ethical to run over a kid in a crosswalk because you were going in response to a call for a sprained ankle," said Dr. Jeffrey Clawson of Salt Lake City. "Every call to 911 is not an escalating medical emergency."

Clawson, an emergency physician and founder of the National Academy of Emergency Dispatch, said a crucial step in reducing risks to EMTs and the public is improving skills at the dispatch level, where emergency calls are received and ambulance assignments are made.

There are countless cases of ambulances being called to the scene of bogus or exaggerated calls.

Longtime firefighter Andre Lahens died last year in New York when his ambulance was struck by a drunken driver en route to a reported shooting, but the call turned out to be a false alarm.

Clawson's goal is to curb the use of red lights and sirens, which he contends fails to save lives or significantly improve response times.

A study last year in Prehospital Emergency Care that looked at 339 fatal ambulance crashes found that 60 percent of them occurred during emergency use.

Studies on how much time can be saved with lights and sirens range from an average of 43 seconds per run to 3.63 minutes. But a study that found a 3.5 minute savings said the quicker arrival didn't translate into clinically significant improvements for the patient.

Motorists often don't see flashing lights if they're approached from the side. Radios and soundproofing in cars sometimes prevent them from hearing a siren and even if they do, they can't always tell which direction it's coming from because of what is known in the industry as the "canyon" effect.

Pennsylvania attorney Douglas M. Wolfberg, a former emergency medical technician whose firm represents mostly ambulance companies, said he believes use of lights and sirens causes more deaths and injuries than it saves lives.

"I witnessed instantaneous panic reactions among automobile drivers who, after being approached by a fast-moving ambulance with siren yelping and lights blazing, didn't know whether to stop, swerve, pull over or just keep going," he wrote in a 1996 article in the Journal of Emergency Medical Services. "Many such drivers became hazards to themselves, to other vehicles, and to the EMS crew and patient."

Though the emergency services industry still hasn't come to a consensus on whether lights and sirens help or hurt, it does agree that it has to take responsibility for the outcome.

"While much talk has ensued regarding the public's responsibility to watch out or get out of the way,' EMS should not blame the public for the problem of emergency motor vehicle collisions," according to a 1994 position paper by the National Association of Emergency Medical Services Physicians and the National Association of State EMS Directors...."


---

To view the entire article, please visit www.detnews.com


---
Emergency Dispatch Phone Services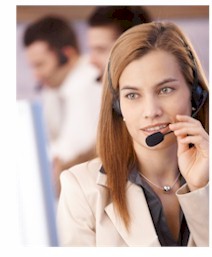 If an emergency should arise in your community, our automatic phone message dispatch service can contact your emergency response team by delivering calls in a fast and efficient manner. In the event of a natural disaster such as a wildfire or catastrophic flood, you can immediately call your disaster recovery teams and give specific details and instructions. If an evacuation is required this emergency broadcast system can deliver the available routes. If a dangerous chemical spill occurs in your community, you can contact specific response teams and hospital personnel with vital information. In the event of a severe snow storm, your community services groups can be alerted to school closings or event cancellations.

Our emergency dispatch service can also be used for corporate or community group emergency notification. Critical system failures or events triggered by sensors can automatically initiate an emergency dispatch response. Using XML push techniques, our emergency dialers can be programmed to contact response teams or members in minutes of an event. Our service is capable of leaving messages for both individuals and answering machines. We can also re-dial numbers when there is no answer or a busy signal. A "press through" feature lets your emergency response team member confirm the receipt of the call, leave a voice mail message, or even transfer to one of your other response team members.

Contact DSC for a FREE analysis and quote and to learn more about our emergency dispatch phone services.

<! ****************************END of Text************************************>