Products
Emergency Management System
Emergency Communications
Mass Communications System
Emergency Dispatch Service
Emergency Contact Service
Emergency Warning System

Emergency Applications
Fire Warning and Alert
Medical Alert Service
Crime Warning Alerts
Chemical / Biological
Earthquakes and Earthquake Warnings

Emergency Information
Emergency Applications
School Alerts


<! ****************** Main Text of Webpage ***********************************>


Emergency Notification Systems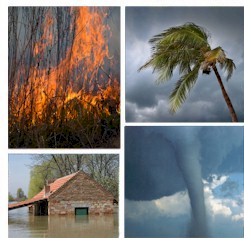 This section of our technical library presents articles written about Emergency Alert Systems and Disaster Recovery definitions, terms and related information.

The 911Broadcast emergency notification and alert service can deliver a large number of phone calls using a network of phone systems employing digital phone lines simultaneously. Should a disaster such as a snow storm, wild fire or flood hit your area, 911Broadcast systems can alert your community quickly providing specific instructions if an evacuation is required.

This service is available using our emergency broadcasting systems. If a dangerous chemical spill occurs in your community, you can target specific areas to call. If a severe snow storm hits your area, your community can be notified of school closings or event cancellations.

The following article relates to emergency broadcasting systems, specifically Emergency Notification System - Albany County.



<! ************ Start Of Article *************>
Emergency Notification System - Albany County
Emergency System Will be Available to all Local Municipalities, Police Departments

Albany County Executive Mike Breslin and Sheriff James Campbell, together with Majority Leader Frank Commisso and other members of the County Legislature, today unveiled an emergency notification system that will quickly alert citizens or emergency personnel by telephone of impending or in-progress emergency situations.

ACCESS, the Albany County Community Emergency Support System, automatically contacts first responders, crisis action teams and communities-at-risk to deliver incident-specific information or instructions.

"The system was purchased in order to help the County prepare for and respond to emergency situations, such as chemical spills or bio-terror attacks," Breslin said. "But the Sheriff and I recognized that ACCESS had a great many uses and would be particularly helpful to our municipalities and their police departments. We decided to make it available to them at no charge, not only to save our communities the costs of purchasing a similar system, but in order to help promote inter-jurisdictional cooperation between all our public safety forces."

Sheriff Campbell said "Emergencies and crisis situations are totally unpredictable and without warning. With each situation, timing is crucial and very critical. Communication during these periods must be accelerated and accurate. The emergency notification system features address those issues."

The emergency system uses desktop mapping software to target notification areas, including homes, businesses and schools in addition to preset databases for notification of a large number of people within minutes. The system processes up to 18,000 listed names and phone numbers per minute and places 24 calls per minute.

"This will provide a valuable public safety tool in times of impending or in-progress emergency situations," Commisso said. "In addition to citizens dialing 911 when there's trouble, the authorities will now be able to call citizens in an emergency."

ACCESS confirms a message receipt, documents individual responses and prints comprehensive reports detailing notification results. The system features remote call-out activation, fax-on-demand, mass fax distribution and can run multiple, simultaneous scenarios. It involves easy activation by multiple users, requiring passwords and PIN numbers.

The emergency alert system can pin point calls to a single neighborhood, advising residents of a missing child. Or, it can contact the residents of an entire town (or much larger area) to warn them of a hazardous materials spill and provide them with specific evacuation instructions.

The police departments across the country have used this system to quickly mobilize staff, locate missing people, prevent and solve crimes, issue safety and weather advisories and inform the media and the public of possible or ongoing emergencies. <! ************ End Of Article ***************>

---
Tornados - Emergency Dialer for Tornado Warnings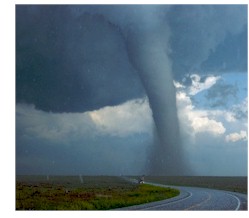 If a tornado should threaten your community, our emergency warning service can contact your neighbors quickly. With our emergency notification phone service, you can broadcast warning messages to thousands of households in your community warning of catastrophic disasters including tornados and high wind storms.

Messages can be simultaneously delivered in just minutes using our network of phone systems and services. Pre-recorded warning messages can be played giving households information regarding the tornado and storm location and whether a community evacuation is planned or necessary. You can send a broadcast warning to specific neighborhoods or communities in the event of a tornado and provide priority delivery of these messages to those households that are in the immediate path of these storms.

Multiple messages can be delivered to different members of the community based upon proximity to the path of the storm. Calls can be directed to operators that are standing by to handle special individual emergencies. Messages can also be broadcast seeking volunteers or special assistance from emergency personnel.

Other applications include warning residents when the danger of a tornado is at a high level. Travel and activity restrictions can likewise be broadcast using this service.

Tornado Warning messages sent to households in this fashion can be simple warnings with specific or general instructions. If the community needs feedback from the call, an interactive response can be programmed into the message allowing the person to either acknowledge the call or to contact someone.

Messages can vary based upon proximity to the event, with different degrees of broadcast warning and instructions.

Contact DSC Today for a FREE analysis and quote and to learn more about our emergency notification phone services.


---


<! ****************************END of Text************************************>