Emergency Products
Emergency Dispatch Service
Emergency Contact Service
Emergency Warning System

Emergency Applications
Fire Warning and Alert
Health Warning / Alert
Crime Warning Alerts
Chemical / Biological
Earthquakes and Earthquake Warnings

Emergency Information
Emergency Alert Systems
School Alerts
Emergency Alert Services
Evacuation Notification
Chemical Spill Alert
Emergency Broadcast Service
Disaster Planning Service



<! ****************** Main Text of Webpage ***********************************>


Emergency Notification Systems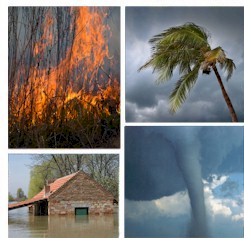 This is our emergency notification section of the technical library which presents information and documentation relating to Emergency Notification Systems and Disaster Recovery Applications. Our emergency broadcast and alert service can deliver a large number of phone calls using thousands of digital phone lines simultaneously. Should a snow storm, wild fire or flood hit your area, we can alert your community quickly providing specific instructions if an evacuation is required. This service is available using our emergency broadcasting systems. If a dangerous chemical spill occurs in your community, you can target specific areas to call. If a severe snow storm hits your area, your community can be notified of school closings or event cancellations.

The following are articles relating to the emergency notification and emergency alert broadcasting services and systems that are in use today. Also, included in our library are technical documents relating to our 911Broadcast products and services.


Latest Emergency Articles (Continued)
---
Activating Your Emergency Broadcasts
DSC systems allow you to initiate an emergency broadcast using several methods. Because emergencies can arise at any hour of the day or night, we have provided these multiple techniques so that you are not required to staff a center 24 by 7.
Emergency Control Center - DSC provides an Emergency Control Center PC interface to our phone systems that manages one emergency phone dialer or an entire network of dialers. Our emergency control program runs either on your local dialer or on the network where your dialer resides. This program lets you download phone lists and emergency phone messages and initiate the emergeny broadcast. This program likewise lets you configure your network or emergency dialers and produces reports on the performance of your system or network.


Web Based Control Center - Our web based emergency notification system lets you access a web page for managing and activating emergency broadcasts. After entering a secure user id and password, you can download phone lists and recorded emergency messages. Using a menu selection, you can select any phone list/message combination to be broadcast online and initiate the emergency alert.

Phone Activated Emergency Dialing - If you are not able to access the internet and use our web based emergency dialing interface, we allow you to initiate an emergency phone campaign using a simple touchphone into our phone system. After properly validating your account id and password, the phone system lets you select a pre-recorded messsage (or record one while you are on the phone). It then prompts you to identify the list of phone numbers to be called (previously maintained under your account). Finally this phone program will let you listen to the message to be sent and inform you of the size of the list of numbers to be called as a final check. If everything is ok, then pressing a touchphone key activates the calling program.


Computer Activated Dialing - Our emergency notification network also supports computer and web connectivity using XML technology. Thus, emergency communication can be initiated from your website or computer by automatically sending our emergency phone system a message containing a list of one or more phone numbers and a message to be sent to these individuals. The message can be text (which is automatically converted to voice) or a voice file. For further information, visit our Emergency XML messaging web page.
---


<! ****************************END of Text************************************>