Emergency Products
Emergency Management System
Emergency Dispatch Service
Emergency Contact Service
Emergency Warning System

Emergency Applications
Fire Warning and Alert
Medical Alert Service
Crime Warning Alerts
Chemical / Biological
Earthquakes and Earthquake Warnings

Emergency Information
School Alerts


Emergency Alert System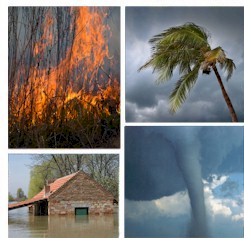 This section of our technical library presents articles written about Emergency Alert Systems and Disaster Recovery definitions, terms and related information.

The 911Broadcast emergency notification and alert service can deliver a large number of phone calls using a network of phone systems employing digital phone lines simultaneously. Should a disaster such as a snow storm, wild fire or flood hit your area, 911Broadcast systems can alert your community quickly providing specific instructions if an evacuation is required.

This service is available using our emergency broadcasting systems. If a dangerous chemical spill occurs in your community, you can target specific areas to call. If a severe snow storm hits your area, your community can be notified of school closings or event cancellations.

Contact DSC for a FREE analysis and quote and to learn more about our emergency autodialers and services.


---
<! *************************** Start Of Article *****************************>
New York City Emergency Alert System
---


The following is an extract from the article "New York City's Emergency Alert System is Officially Active" from Government Technology.

"Mayor Michael R. Bloomberg recently announced emergency public communications systems for New York City, which ensures that vital information can be broadcast to the general public through the electronic news media instantaneously when necessary.

The first component is the New York City Emergency Alert System (EAS), which enables the mayor to disseminate critical information to New Yorkers from anywhere in the city through analog radio and television stations and cable television systems. The second component is the establishment of six facilities in three boroughs where city officials can conduct news conferences, which will be transmitted live to the media through fiber optic lines.

"Central to managing any emergency is getting important information to the public quickly," said Mayor Bloomberg. "This emergency public communications network means that New Yorkers can rest assured that they will get the information they need during an emergency. Everyone who worked on this project, especially Kevin Plumb of WABC Radio, Mark Olkowski of WINS Radio, and Richard Novik of the New York State Broadcasters Association, deserves the thanks of all New Yorkers."

"Broadcasters have an obligation to serve the public interest and I can think of nothing that serves the public more than broadcasting vital information in a timely manner," said New York State Broadcasters Association Senior Vice President Richard Novik.

The New York City EAS is based upon Memorandums of Understanding between the city, WABC-AM, WFAN-AM, WINS-AM and WCBS-AM. The mayor can activate the city EAS from an EAS device itself or by phone. The EAS works by a relay method -- an emergency message is radioed to four local radio stations -- WABC-AM, WINS-AM, WCBS-AM and WFAN-AM -- known as Local Primary Ones (LP1s). All other analog radio and television stations and cable television systems are required by the FCC to electronically monitor two LP1s in New York City.

Typically, there are only two LP1s, but the New York City EAS plan expanded it to four for added redundancy. Once a message airs on a LP1, equipment at other area analog radio and television stations and cable television systems will capture the EAS message and can rebroadcast that message. Under FCC rules, retransmission of local and state EAS alerts are strictly voluntary by broadcasters; only a Presidential EAS message must be broadcast by all analog radio and television stations and cable television systems.

The city's EAS plan was approved by the State Emergency Communications Committee on April 29, 2004 and was accepted by the FCC. In addition, the city has partnered with the New York State Broadcasters Association to review local EAS monitoring assignments to ensure that national, state and local EAS messages are appropriately broadcast to the general public. The city will also install special EAS equipment at the 911 call center and the 311 citizen service center to ensure that the city's frontline call takers will have the latest information in the event of an emergency......"


---

To view the entire article, please visit www.govtech.net <! ************ End Of Article ***************>


---
Emergency Broadcast System Phones and Networks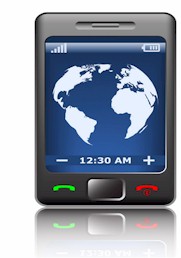 DSC provides the most comprehensive emergency phone solutions and emergency services for the emergency broadcast system marketplace today. Whether you need to purchase your own emergency phone dialer or utilize our emergency dialing service, you can rely on us to deliver your alert messages.

When an emergency arises in your community, our emergency phone systems and service can contact your residents quickly and efficiently. Should a disaster such as a forest fire or chemical spill threaten your residents, we can provide emergency alerts and evacuation instructions immediately.

Plus our emergency autodialers can connect calls to members of your emergency response team who are working at home or in remote locations.

Contact DSC for a FREE analysis and quote and to learn more about our emergency autodialers and services.

<! ****************************END of Text************************************>