Emergency Products
Emergency Management System
Emergency Dispatch Service
Emergency Contact Service
Emergency Warning System

Emergency Applications
Fire Warning and Alert
Medical Alert Service
Crime Warning Alerts
Chemical / Biological
Earthquakes and Earthquake Warnings

Emergency Information
Tornado Warning
Tornado Alerts
Winter Storms
Severe Weather Warning Definitions
Emergency Communications Systems
Disaster Alert Systems
Mass Alert System
Winter Weather Terms
Emergency Response Systems
Predicting Floods
Emergency Phone Tree
EAS - Emergency Alert System


Disaster Alert Systems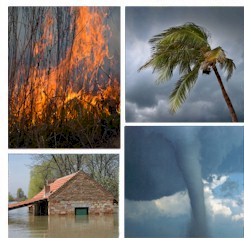 This section of our technical library presents articles written about Emergency Alert Systems and Disaster Recovery definitions, terms and related information.

The 911Broadcast emergency notification and alert service can deliver a large number of phone calls using a network of phone systems employing digital phone lines simultaneously. Should a disaster such as a snow storm, wild fire or flood hit your area, 911Broadcast systems can alert your community quickly providing specific instructions if an evacuation is required.

This service is available using our emergency broadcasting systems. If a dangerous chemical spill occurs in your community, you can target specific areas to call. If a severe snow storm hits your area, your community can be notified of school closings or event cancellations.

Contact DSC Today for a FREE analysis and quote and to learn more about our emergency notification systems and services.



<! *************************** Start Of Article *****************************>
TORNADO SAFETY
From: Louisiana Governor's Office of Homeland Security article entitled "What To Do In Case Of A Tornado".
TORNADO SAFETY: WHAT YOU CAN DO
Before the Storm:
Develop a plan for yourself and your family for home, work, school and when outdoors. Call OEP for assistance.


Have frequent drills.


Have a NOAA Weather Radio with a warning alarm tone and a battery backup to receive warnings.


Listen to radio and television for information.


If planning a trip outdoors, listen to the latest forecasts and take necessary action if threatening weather is possible.
If a warning is issued or if threatening weather approaches:
In a home or building, move to a pre-designated shelter, such as a basement.


If an underground shelter is not available, move to an interior room or hallway on the lowest floor and get under a sturdy piece of furniture.


Stay away from windows.


Do not try to outrun a tornado in your car; instead leave it immediately.


If caught outside or in a vehicle, lie flat in a nearby ditch or depression.


Mobile homes, even if tied down, offer little protection from tornadoes and should be abandoned.
Occasionally, tornadoes develop so rapidly that advance warning is not possible. Remain alert for signs of an approaching tornado. Flying debris from tornadoes causes most deaths and injuries.

Itís up to you!

Each year, many people are killed or seriously injured by tornadoes despite advance warning. Some did not hear the warning while others received the warning but did not believe a tornado would actually affect them. The preparedness information in this section combined with timely severe weather watches and warnings, could save your life in the event a tornado threatens your area. After you have received the warning or observed threatening skies, YOU must make the decision to seek shelter before the storm arrives. It could be the most important decision you will ever make!
TORNADO SAFETY IN SCHOOLS
Every school should have a plan!
Develop a severe weather action plan and have frequent drills.


Call OEP for assistance!


Each school should be inspected and tornado shelter areas designated by a registered engineer, OEP official or National Weather Service personnel.


Basements offer the best protection. Schools without basements should use interior rooms and hallways on the lowest floor and away from windows.


Those responsible for activating the plan should monitor weather information from NOAA Weather Radio and local radio and television.


If the schoolís alarm system relies on electricity, have a compressed air horn or megaphone to activate the alarm in case of power failure.


Make special provisions for disabled students and those in portable classrooms.


Make sure someone knows how to turn off electricity and gas in the event the school is damaged.


Keep children at school beyond regular hours if threatening weather is expected. Children are safer at school than in a bus or car. Students should not be sent home early if severe weather is approaching.


Lunches or assemblies in large rooms should be delayed if severe weather is anticipated. Gymnasiums, cafeterias, and auditoriums offer no protection from tornado strength winds.


Move students quickly into interior rooms or hallways on the lowest floor. Have them assume the tornado protection position.


Hospitals, nursing homes and other institutions should develop a similar plan.
<! ************ End Of Article ***************>


---
Tornados - Emergency Dialer for Tornado Warnings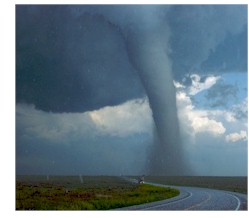 If a tornado should threaten your community, our emergency broadcast and warning service can contact your neighbors quickly. With our 911 emergency notification phone service, we can broadcast warning messages to thousands of households in your community warning of catastrophic disasters including tornados and high wind storms.

Emergency Alert messages can be simultaneously delivered in just minutes using our network of phone systems and services. Pre-recorded warning messages can be played giving households information regarding the tornado and storm location and whether a community evacuation is planned or necessary. We can send a broadcast warning to specific neighborhoods or communities in the event of a tornado and provide priority delivery of these messages to those households that are in the immediate path of these storms.

Contact DSC Today for a FREE analysis and quote and to learn more about our emergency notification phone services. <! ****************************END of Text************************************>