Emergency Products
Emergency Management System
Emergency Dispatch Service
Emergency Contact Service
Emergency Warning System

Emergency Applications
Fire Warning and Alert
Medical Alert Service
Crime Warning Alerts
Chemical / Biological
Earthquakes and Earthquake Warnings

Emergency Information
Global Warming
Hurricanes
Winter Storms
Severe Weather Warning Definitions
School Alerts



Disaster Alert Systems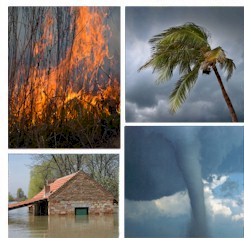 This section of our technical library presents articles written about Emergency Alert Systems and Disaster Recovery definitions, terms and related information.

The 911Broadcast emergency notification and alert service can deliver a large number of phone calls using a network of phone systems employing digital phone lines simultaneously. Should a disaster such as a snow storm, wild fire or flood hit your area, 911Broadcast systems can alert your community quickly providing specific instructions if an evacuation is required.

This service is available using our emergency broadcasting systems. If a dangerous chemical spill occurs in your community, you can target specific areas to call. If a severe snow storm hits your area, your community can be notified of school closings or event cancellations.

Contact DSC Today for a FREE analysis and quote and to learn more about our emergency notification systems and services.



<! *************************** Start Of Article *****************************>
Storm prediction makes the difference, scientists say
By Tony Clark, The Associated Press and Reuters

Using helicopters, ground spotters and in-house radar equipment costing up to $5 million, Oklahoma City meteorologists tracked Monday's deadly storm system from the time it developed until it dissipated, giving anyone with a television or radio plenty of advance warning.

Most TV stations stayed on the air with nonstop information for nearly 30 hours.

"Believe it, or not, we had almost a day and a half that we were convinced that there was good strong potential of severe thunderstorm tornado activity for central Oklahoma," said Joe Schaefer, director of the Storm Prediction Center in Norman.

The SPC constantly monitors weather conditions across the country and, together with the National Weather Service, issues alerts when conditions are favorable for tornadoes.

Those conditions spawned more than 70 tornadoes over several states Monday, killing a total of 44 people, 38 in Oklahoma. Twisters there wiped out whole neighborhoods in the capital and its suburbs to the south.

Five people were killed in Kansas and one was killed Tuesday afternoon in Mount Pleasant, Texas.
Tornado Alley: Matter of geography
Those states are no strangers to tornadoes. They are in the middle of what has long been known as Tornado Alley -- an area where twisters are frequent.

The belt stretches from north-central Texas through Oklahoma, Kansas and Nebraska and into the Dakotas.

Schaefer says Tornado Alley is a matter of geography.

"There's virtually nothing to stop the cold air from off of Hudson Bay from flowing down across the midlands," said Schaefer. "So you get good contrast: the warm air coming up -- the cold air coming down -- and where they meet is your typical frontal location."

A tornado's strength depends on the instability of the atmosphere that fuels it, usually forming where cool, dry air collides with warm, moist air.

What set Monday's storm system apart, scientists say, was a long sequence of "supercell" thunderstorms, which keep themselves going longer than usual by sucking up warm air and exhaling cool air. They usually create large hail, high winds and sometimes tornadoes.

There were at least eight supercells churning in Oklahoma on Monday, generating tornado after tornado, according to Mike Eilts, a meteorologist with the National Severe Storms Laboratory in Norman.
Oklahoma: Most tornadoes per area
In concentration of tornadoes, Oklahoma tops the nation. Between 1880 and 1989, it had 19.7 tornadoes per 10,000 square miles, the most in the nation, according to calculations done by researcher Thomas P. Grazulis in his massive study, "Significant Tornadoes 1880-1989."

But when it comes to the most violent storms -- F5 on the Fujita scale -- Kansas has recorded the most, with 12 over that same period, Grazulis reported. The Fujita scale ranks the damage done by twisters on a scale of F0-F5, with F5 the strongest.

From 1950 to the mid-1990s, Texas averaged 100 tornadoes a year, while Oklahoma and Kansas averaged about 60 a year.

Even so, Harold Brooks of the NSSL says: "The chances of a tornado coming near you are very rare. The event that happened here in Oklahoma City is something that even in the metropolitan area hasn't happened for probably 50 years."

A monster twister Monday was the first F5 tornado to rip through Tornado Alley since 1982.

Twisters have struck in every state and can occur at any time of the year, though most often in the spring and summer.

Tornadoes are most likely to occur between 3 and 9 p.m., but have been known to occur at all hours of the day or night.
Forecasting has come a long way
Scientists credit advanced storm prediction with helping reduce the loss of lives when tornadoes hit.

Tornado forecasting began in Tornado Alley. In March 1948, two weather officers at Tinker Air Force Base, outside Oklahoma City, accurately predicted the tornado that hit near the base.

Four years later, the U.S. Weather Bureau took over storm forecasting from the military -- issuing the first public tornado bulletin on March 17, 1952.

The first Doppler radar used to predict tornadoes was in Oklahoma. The same with the Nexrad radar.

And now local television stations have become vital links in warning the public and saving lives, forecasters say.

Officials in and around Oklahoma City credit up-to-the-minute reports with spurring people to seek shelter ahead of Monday's storms, which in earlier eras could well have left hundreds dead.

"I really believe the death toll would have been much, much higher even 10 years ago," said Dave Imy of the National Weather Service's storm warning center.

Scott Berna agrees. He and his family heard the tornado warnings, sought shelter and survived.

Correspondent Tony Clark, The Associated Press and Reuters contributed to this report. <! ************ End Of Article ***************>


---
Hurricanes - Emergency Dialer For Hurricane Warnings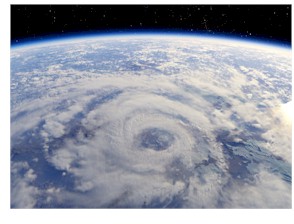 Should a hurricane threaten your community, our phone services can warn your residents quickly. With our emergency notification phone service, you can broadcast warning messages to thousands of households in your community warning of catastrophic disasters including hurricanes and severe weather warnings.

Messages can be simultaneously delivered in just minutes using our network of phone systems and services. Pre-recorded warning messages can be played giving households information regarding the hurricane including direction, force and whether a community evacuation is planned or necessary. You can send a broadcast warning to specific neighborhoods or communities in the event of a hurricane and provide priority delivery of these messages to those in the immediate proximity of this severe storm. Multiple messages can be delivered to different members of the community based upon proximity to the hurricane. Calls can be directed to operators that are standing by to handle special individual emergencies.

Messages can also be broadcast seeking volunteers or special assistance from emergency personnel.

Other applications include warning residents when the danger of a hurricane is escalated and evacuation is imminent. Travel restrictions can likewise be broadcast using this service.

Hurricane alert messages sent to households in this fashion can be simple warnings with specific or general instructions. If the community needs feedback from the call, an interactive response can be programmed into the message allowing the person to either acknowledge the call or to contact someone. Messages can vary based upon proximity to the event, with different degrees of broadcast warning and instructions.

To learn more about our hurricane warning emergency response and disaster recovery phone service, please visit our Emergency Broadcast System web page.

Contact DSC Today for a FREE analysis and quote and to learn more about our emergency notification phone services. <! ****************************END of Text************************************>