Emergency Products
Emergency Dispatch Service

<! ****************** Main Text of Webpage ***********************************>

Thank you
The information you have provided has been received and a representative from Database Systems Corp. will contact you shortly. Thank you for your interest and we hope you will take this opportunity to view information about our Products.

Database respects your privacy and will only use this information for contact purposes and will never distribute, sell or exchange this information with other parties without your express written consent.
---
Emergency Notification Applications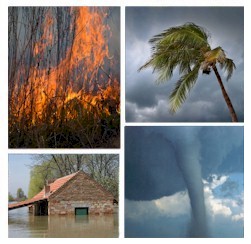 With technology from Database Systems Corp., you can broadcast alert and warning messages to hundreds of thousands of households warning of potential catastrophic disasters, including severe weather warnings. Businesses, organizations and emergency response teams can be notified quickly whenever a disaster hits an area. Pre-recorded warning messages can be played giving households travel warnings advising them where to seek shelter or providing other safety instructions. You can send a broadcast alert warning to specific neighborhoods or communities in the event of a wildfire or severe weather warnings. Community alarms can be directed to operators that are standing by to handle special individual emergencies. Messages can also be broadcast seeking volunteers or special assistance from emergency personnel. For more details on this emergency notification and alert broadcasting service, visit our Emergency Phone Dialer Network webpage.

Communities can be notified of other situations such as power or utility outages. Remote communities have used this technology to warn residents when the forest service planned a controlled burn, preventing a rash of 911 and emergency calls by concerned citizens. Other applications include warning residents when there is a toxic chemical spill or other dangerous environmental disaster.

For a further description of this emergency notification dialer technology, visit our Emergency Phone Dialer web page.

Warning and Alert Applications
Utility Outages
Call For Volunteers
Information Hotline
Severe Weather Warnings

Hurricane Warning
Flood Warnings
Fire Alerts
Tornado Warnings

Hospital Warnings
Chemical Spills
Storm Warnings
School Closings


<! ****************************END of Text************************************>